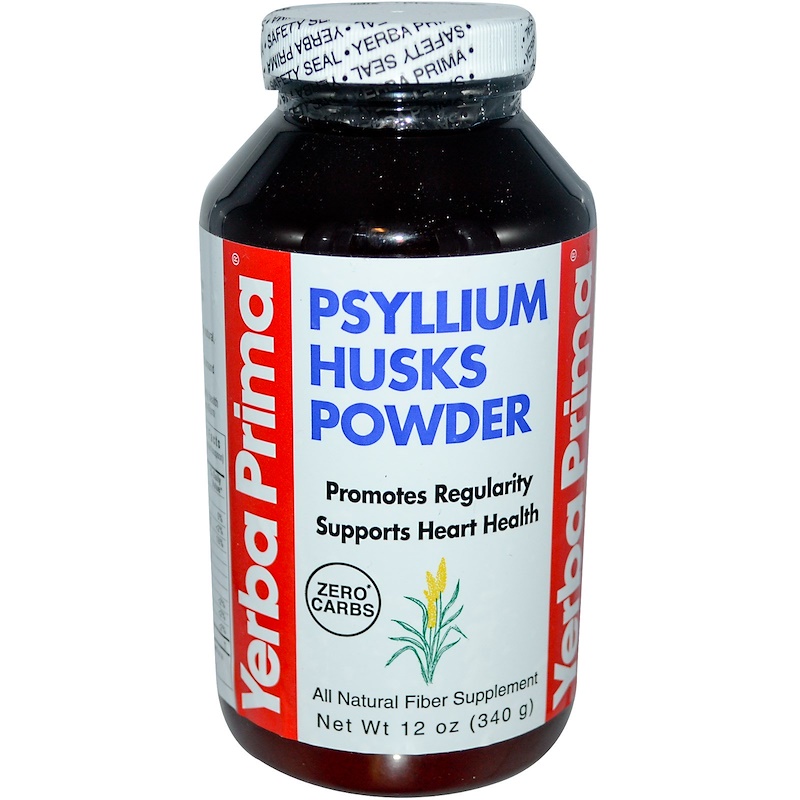 Description
Promotes Regularity
Supports Heart Health
Zero* Carbs
All Natural Fiber Supplement
*This product contains zero net carbs – 100% natural fiber.
Yerba Prima has pioneered significant advances in health enhancing products, including natural dietary fiber, internal cleansing and standardized herbs.
Quality Assurance: Yerba Prima's products are pure and natural, and are made only from premium quality ingredients.
Doctors recommend Psyllium Husks fiber for people eating low carb diets. Psyllium Husks are the strongest natural dietary fiber for promoting regularity and supporting heart health. For best results, use daily as long as desired. Yerba Prima Psyllium Husks are gluten free, with no added sweeteners, colors or additives.
Suggested Use
For Regularity: Psyllium husks promote easy, healthy elimination and sweep waste out of the colon more quickly. To maintain regularity and speed waste removal, take 1 to 3 serving per day, with or between meals.
For Heart Health: To help support heart health, take 2 servings a day, with meals.
Adults and Children Over 12: 1 rounded teaspoon, 1 to 3 times a day.
Children 6-12, 1/2 to 1 level teaspoon, 1 to 3 times a day. See Directions.
Directions: Start by taking 1 serving each day. Gradually increase to 3 servings per day if needed. Stir powder briskly into at least 8 ounces (a full glass) of liquid. Juice, water, soy or rice drink, and milk are all good with Psyllium Husks Powder. For easiest mixing, shake in a closed jar. Drink immediately. If product is too thick when consuming, add more liquid and stir. Drinking additional liquids is helpful. If minor gas or bloating occurs, reduce the amount you take until your system adjusts.
Warnings
Tamper Evident: Do not use this product if printed band around cap is broken or missing.
Caution: A very small percentage of individuals, particularly health care providers who have been occupationally exposed to psyllium dust, may develop a sensitivity to psyllium. This sensitivity may result in an allergic reaction. If you experience a strong reaction, with difficulty in swallowing or breathing after taking this product, seek immediate medical attention. Keep out of the reach of children.
Keep tightly closed to protect from humidity.