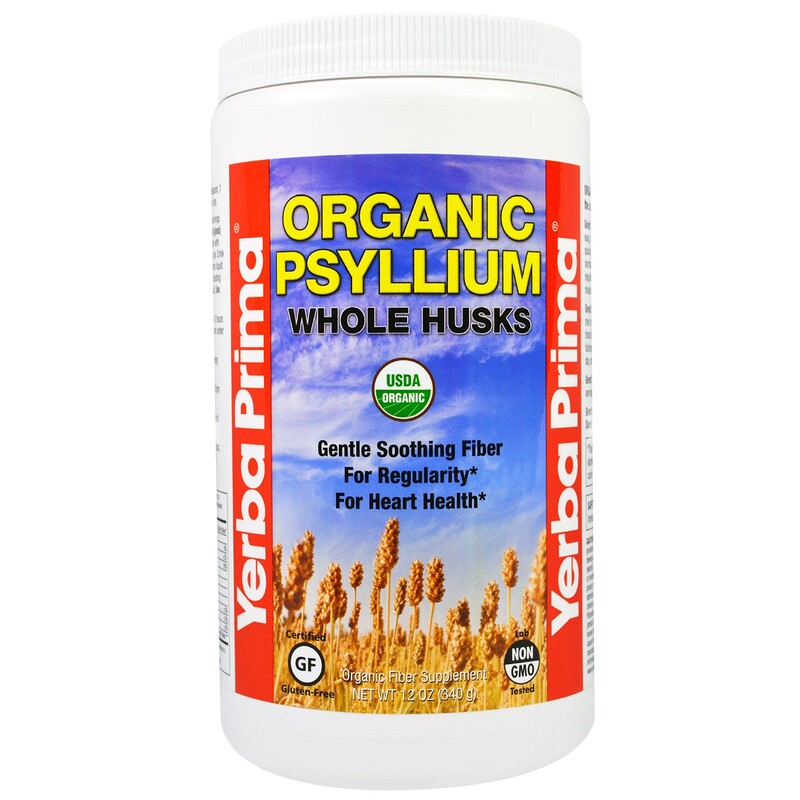 Description
USDA Organic
Gentle Soothing Fiber for Regularity
For Heart Health
Certified Gluten Free
Organic Fiber Supplement
Non-GMO Lab Tested
Certified Organic By QAI
Organic Psyllium Husks from Yerba Prima, the natural fiber pioneer since 1980.
Great for Regularity and Colon Health! Psyllium husks promote easy, healthy elimination and sweep waste out of the colon more quickly. Psyllium husks provide gentle fiber to soothe and normalize the bowel when there is discomfort. To maintain regularity and colon health, take 1 to 3 servings a day, with meals or between meals.
Great for Weight Maintenance! Dietary fiber plays an important role in weight loss and maintaining healthy weight. High fiber foods like psyllium husks help promote satiety (a feeling of fullness). To support weight maintenance, take 1 to 3 servings a day, shortly before meals or with meals.
Great for Heart Health! To help support heart health, take 2 servings a day, with meals.
Great for Low Carb Diets, High Protein Diets, Gluten Free Diets!
Suggested Use
Adults and children over 12: 1 tablespoon, 1 to 3 times a day. Children 6-12: 1 teaspoon, 1 to 3 times a day.
Start by taking 1 serving each day. Gradually increase to 3 servings per day if needed. Stir briskly into at least 8 ounces (a full glass) of liquid. Juice water, soy or rice drink, and milk are all good with Psyllium Whole Husks. For easiest mixing, shake in closed jar. Drink immediately. If product is too thick when consuming, add more liquid and stir. Drinking additional liquid is helpful. If minor gas or bloating occurs, reduce the amount you take until your system adjusts. Use every day for best results.
As with all bulking fiber supplements, do not take within 1 to 2 hours of prescription medications. If you are taking medication or are under a doctor's care, consult a health professional before use.
Other Ingredients
Certified organic psyllium seed husks.
No preservatives. No artificial flavor. No artificial color. No added sugar, binders or fillers.
Warnings
Safety Sealed: Do not use this product if seal under cap is broken or missing.
A very small percentage of individuals, particularly health care providers who have been occupationally exposed to psyllium dust, may develop a sensitivity to psyllium. This sensitivity may result in an allergic reaction. If you experience a strong reaction, with difficulty in swallowing or breathing after taking this product, seek immediate medical attention. Keep out of reach of children. California residents only: Proposition 65 Warning: This product contains a chemical known to the State of California to cause birth defects or other reproductive harm.
Store at room temperature. Keep lid tightly closed to protect from humidity.
Note: All psyllium husk products, and most agricultural products, contain some chemicals that the plants absorb from the soil.
Fill controlled by weight, not volume. Contents may settle during shipping and handling.