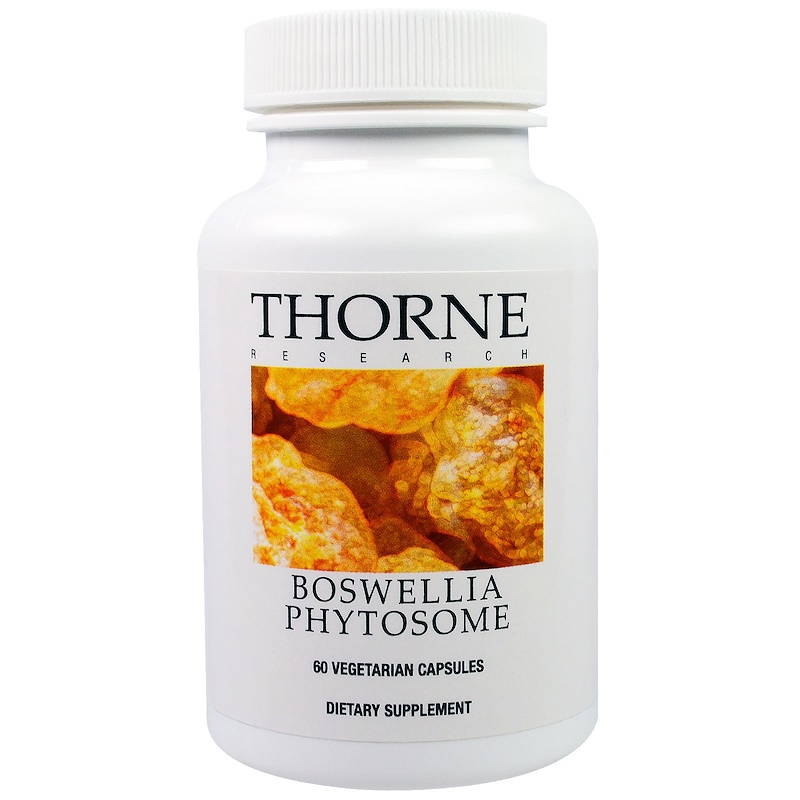 Description
Supplementation with boswellia phytosome – boswellia bound to phospholipids (Casperome) – results in significantly higher plasma levels of boswellic acids compared to non-complexed boswellia. Plasma levels were three- to seven-fold higher for the phytosome, depending on which boswellic acid was analyzed. The phytosome results in higher tissue levels as well – from three- to 35-fold higher levels, depending on the tissue and the boswellic acid analyzed.
Boswellia phytosome has been clinically studied for its effect on healthy cytokine balance. It has been shown to be supportive for the respiratory tract, GI tract, and musculoskeletal system –  joints, muscles, and tendons. Boswellia also helps balance the cerebral inflammatory response to protect brain tissue.
Suggested Use
Take 1 capsule two times daily or as recommended by your health-care practitioner.
Other Ingredients
Hypromellose (derived from cellulose) capsule, microcrystalline cellulose, leucine.
Contains ingredient derived from soy (phytosome).
Warnings
Tamper Evident: Use only if bottle is sealed.
If pregnant, consult your health-care practitioner before using this product.
Store tightly sealed in a cool, dry place.