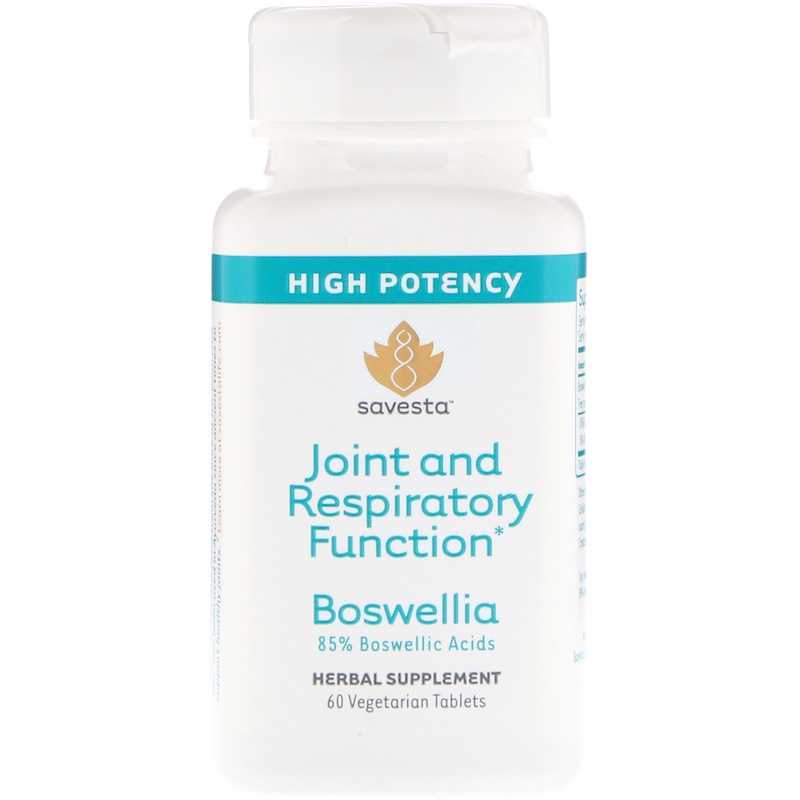 Description
High Potency
Savesta
Joint and Respiratory Function
85% Boswellic Acids
Herbal Supplement
BPA-Free Bottle
Helps to support healthy joint function and respiratory function.
Savesta Boswellia is the most pure and potent Boswellia extract available. Active constituents known as boswellic acids are thought responsible for many of its benefits. Typical Boswellia products only contain 40% to 65% boswellic acids. For maximum effectiveness, this full spectrum extract is concentrated to 85%. Savesta Boswellia is produced from sustainably wildcrafted tree resin and laboratory tested for potency and purity.
The golden yellow resin from the bark of the Boswellia tree has been used in Ayurveda since ancient times to support healthy joints.
Suggested Use
1 tablet two times per day, or as directed by your health care practitioner.
Other Ingredients
Microcrystalline cellulose, calcium carbonate, magnesium stearate, silicon dioxide, di-tab, croscarmellose sodium, l-leucine.
Soy, wheat, gluten and GMO free.
Warnings
Not for use during pregnancy. If you are nursing, have a medical condition or are taking prescription drugs, seek the advice of a health professional before using this product. Keep out of reach of children.