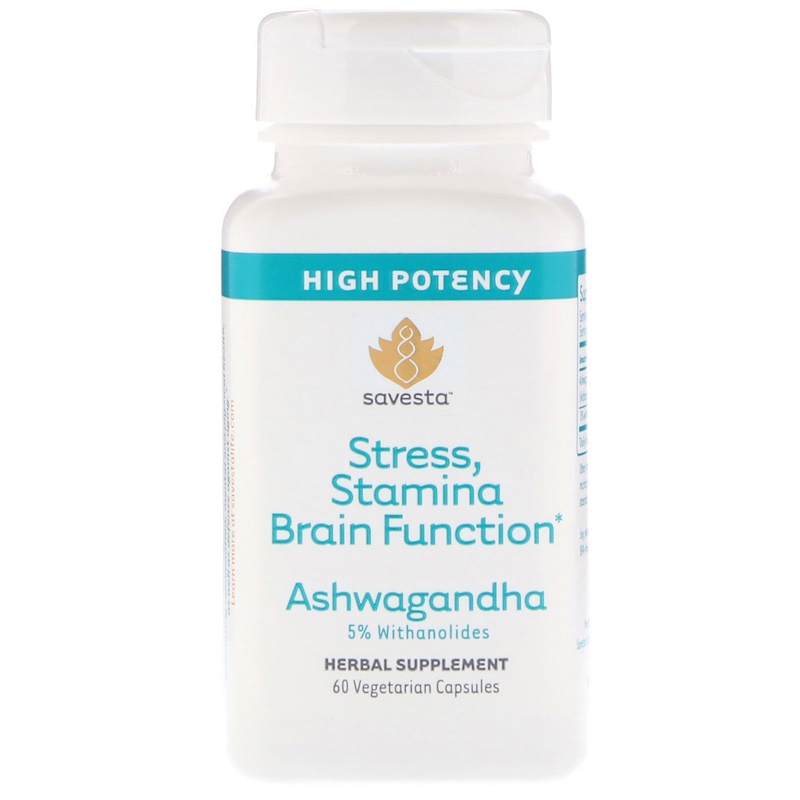 Description
High Potency
Stress, Stamina, Brain Function
5% Withanolides
Herbal Supplement
Soy, Wheat, Gluten and GMO Free
BPA-Free Bottle
Helps to Manage Normal Daily Stress
Supports Healthy Brain Function
Savesta Ashwagandha is the most pure and potent Ashwagandha extract available. Active constituents known as withanolides are thought responsible for many of its benefits. Typical Ashwagandha products only contain 1.5% withanolides. For maximum effectiveness, this full spectrum extract is concentrated to 5%. Every batch of Savesta Ashwagandha is laboratory verified for potency and purity.
In Ayurveda, Ashwagandha is considered a Rasayana—promoting rejuvenation, mental and physical health, as well as a defense against aging.
Suggested Use
1 capsule two times per day or as directed by your health care practitioner.
Other Ingredients
Vegetarian capsule, microcrystalline cellulose, magnesium stearate.
Warnings
Caution: Not for use during pregnancy. If you are nursing, have a medical condition or are taking prescription drugs, seek the advice of a health professional before using this product. Keep out of reach of children.