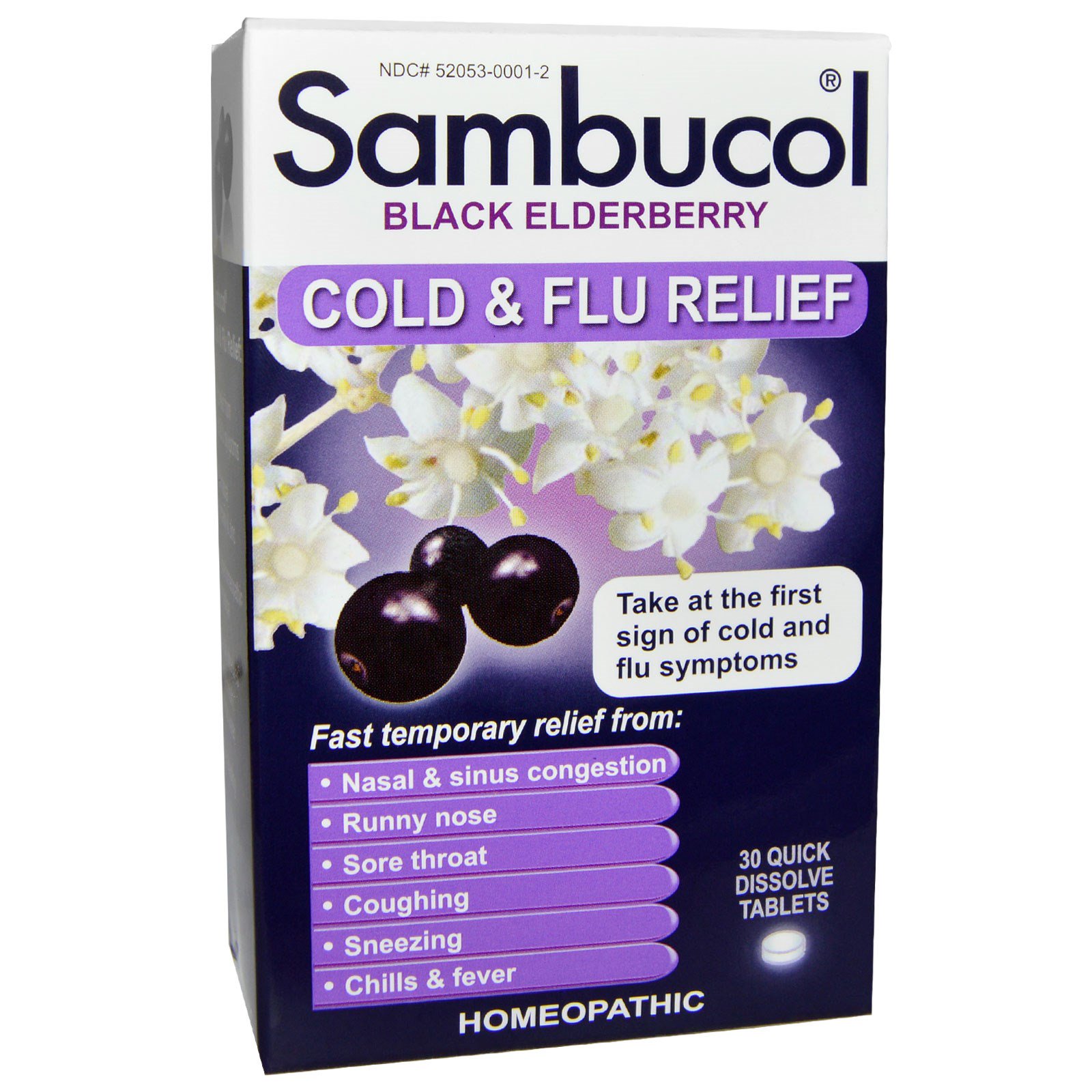 Description
Take at the First Sign of Cold and Flu Symptoms
Homeopathic
Fast Temporary Relief From:
Nasal & Sinus Congestion
Runny Nose
Sore Throat
Coughing
Sneezing
Chills & Fever
Cold & Flu Relief:
Safe for the whole family*
No known drug interactions
No known side effects
Non-drowsy
Non-habit forming
*Children under 4: consult a doctor before use.
Fast relief from cold & flu symptoms
With natural elderberry & zinc
Unique homeopathic formulation
Quickly dissolves in the mouth without water
Great tasting
Uses
Temporarily Relieves cold & flu symptoms
Provides temporary relief from respiratory symptoms such as sneezing, runny nose, nasal & sinus congestion, minor sore throat and headache
Also relieves fever, chills, and body aches associated with the flu
Active Ingredients are monographed and microdiluted in accordance with the Homeopathic Pharmacopoeia of the United States and are non-toxic and have no known side effects.
Suggested Use
For best results, use at the first sign of symptoms of a cold or flu and continue to use for an additional 48 hours after symptoms subside.
Adults and children 4 years of age and older: Dissolve entire tablet in mouth. Do not chew. Do not swallow whole.
Take one tablet at the outset of symptoms.
Repeat every three hours until symptoms are gone.
Children under 4 years of age: consult a doctor before use.
Other Ingredients
Active Ingredients (in each tablet)
Purpose
Bryonia 6x HPUS
Muscle ache , headache, fever, chills, dry throat, cough
Gelsemium sempervirens 6x, 12x, 30x HPUS
Bronchial irritation, dry cough, sneezing
Sambucus nigra 3x, 6x HPUS
Nasal congestion, hoarseness, coughing, fever
Sulphur 12x HPUS
Nasal congestion and pressure, headache, burning throat
Zincum gluconicum 2x, 6x HPUS
Fatigue, nausea, bronchial constriction, minor sore throat
The letters 'HPUS' indicate that the components in this product are officially monographed in the Homeopathic Pharmacopoeia of the United States.
Inactive Ingredients:
Black carrot extract (colorant), croscarmellose sodium, elderberry flavor, lactose, magnesium stearate, microcrystalline cellulose , sucrose.
Warnings
Sore Throat Warning – Severe or persistent sore throat or sore throat accompanied by high fever, headache, nausea or vomiting may be serious. Consult physician promptly. Do not use more than 2 days or administer to children under 3 years of age unless directed by a physician.
Stop use and ask a doctor if:
Symptoms worsen.
Any new symptoms appear.
Fever lasts for more than three days.
Respiratory symptoms persist for more than seven days.
If pregnant or breast feeding, ask a health professional before using.
Keep out of the reach of children. In case of overdose, get medical help or contact a Poison Control Center right away.
Do not use if blister seal is broken.