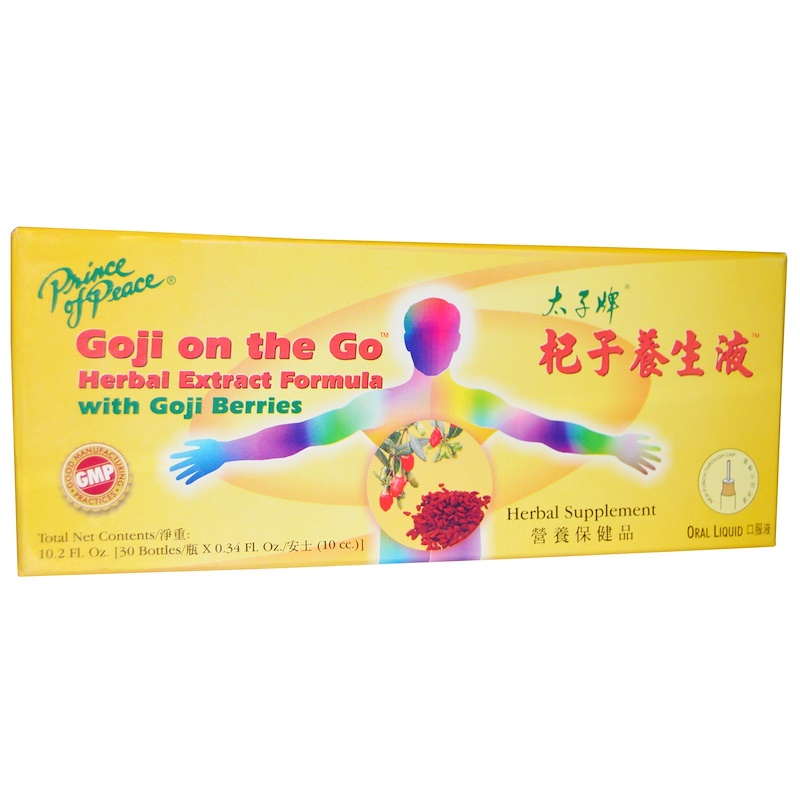 Description
With Goji Berries
GMP – Good Manufacturing Practices
Herbal Supplement
New Punch-Through Cap
Oral Liquid
Goji Berry, a sweet red fruit native to Asia, has been used for thousands of years. Goji Berries have been used to support eye, liver, and kidney functions.
In addition to Goji Berries, this formula contains a variety of other herbs which, combined together, have a tonic effect on the body. According to Traditional Chinese Medicine (TCM), a tonic is believed to restore, strengthen, and invigorate the body.
Suggested Use
1 vial daily. Insert pointed end of straw through the top of cap.
Sediment does not affect the quality of this product. Shake well before using.
Other Ingredients
Purified water, honey, and alcohol (less than 0.5%), potassium sorbate (preservative).
Warnings
Persons who are taking prescription medication and/or who have a health condition, or persons who are pregnant or nursing, should consult a healthcare professional before using this or other dietary supplements.
Bottles inside are not labeled to be sold individually.