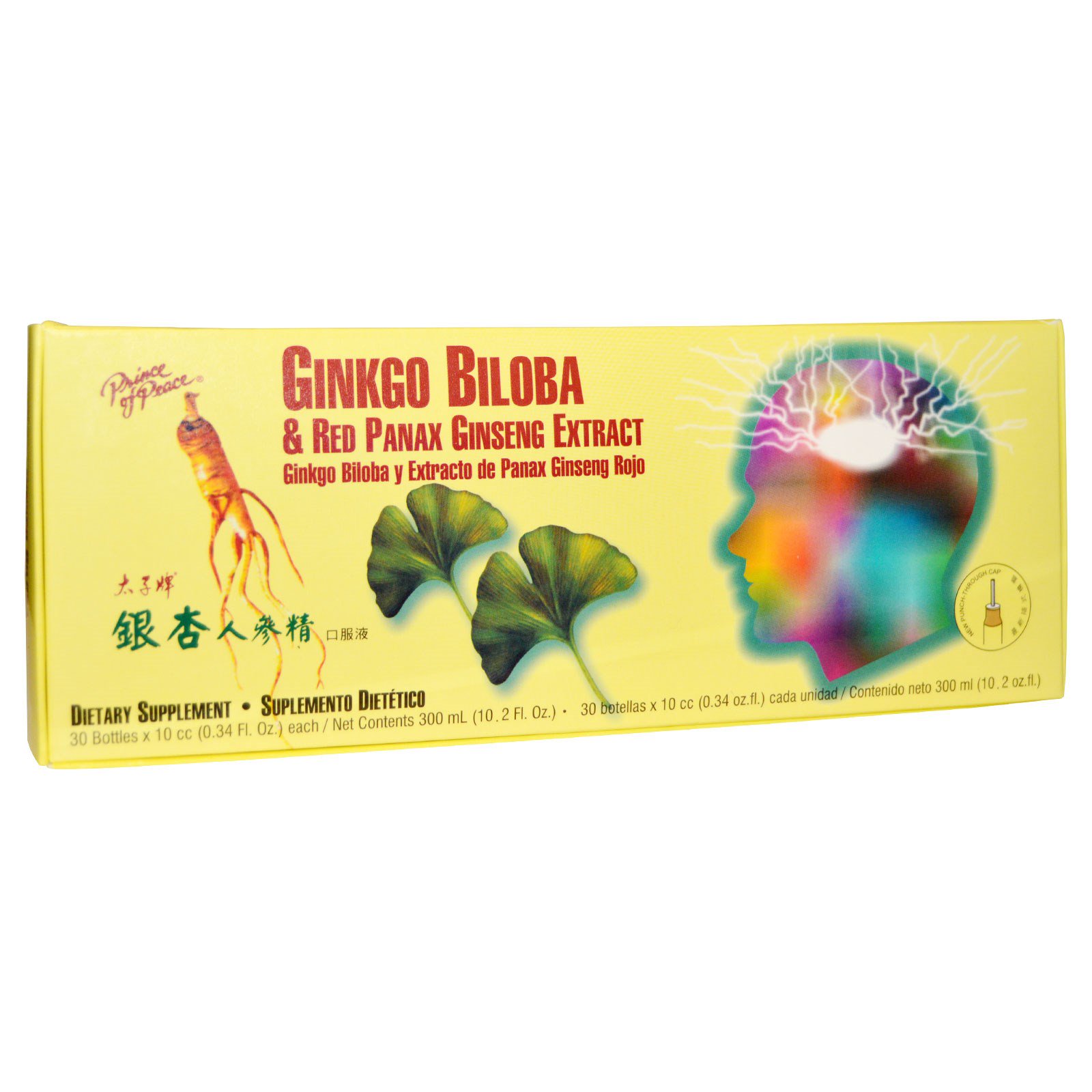 Description
Dietary Supplement
New Punch-Through Cap
Know as one of the most valuable herbs, Ginkgo Biloba has been used as an essential supplements in China, Japan, and Korea, for thousands of years. Prince of Peace Ent., Inc. brings you this highly refined Ginkgo Biloba Leaf Extract in a special formulation with the world famous Red Panax Ginseng Root Extract from China's Chang Pai Mountain. Using advanced processing techniques, this Prince of Peace Brand Product will deliver the highest quality nutritional supplement for optimal health.
Suggested Use
As a dietary supplement, 1 bottle maybe taken daily. Shake well before use. Insert straw completely to drink contents.
Other Ingredients
Honey, purified water, alcohol (contains less 0.5%), potassium sorbate (preservative), sodium benzoate (preservative).
Allergy Warning: Manufactured in a facility that also produces products that contain shellfish.
Warnings
Persons who are taking prescription medication and/or who have a health condition, or persons who are pregnant or nursing, should consult a healthcare professional before using this or other dietary supplements.