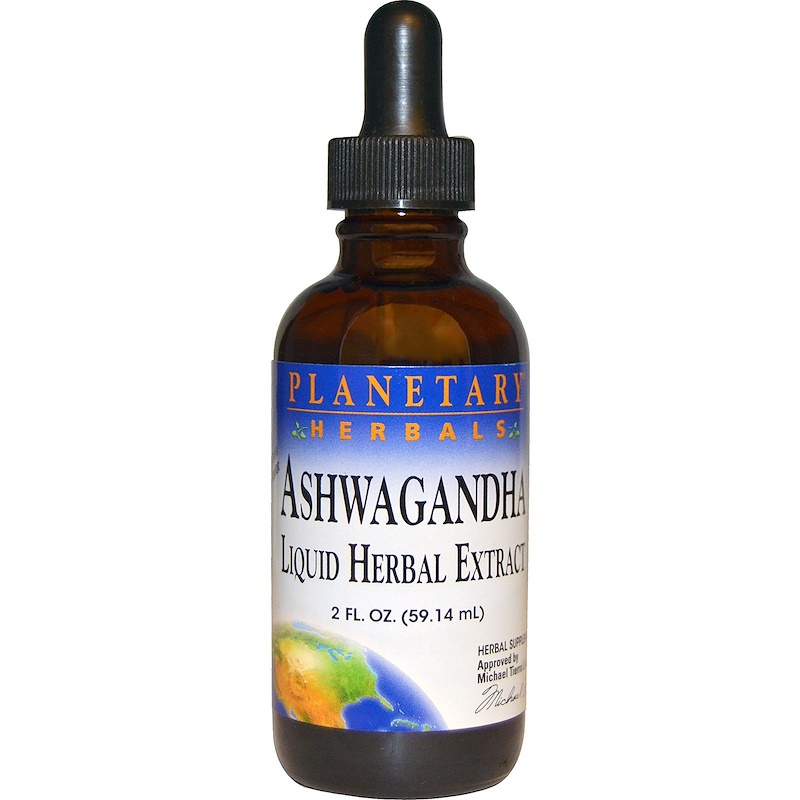 Description
Herbal Supplement
Approved by Michael Tierra L.Ac, O.M.D
Ashwagandha (Withania somnifera) is one of the most highly respected botanicals in the 5,000-year-old Ayurvedic herbal tradition of India. Classified as a rejuvenative tonic ("rasayana") in the Ayurvedic system, it is widely used in modern Western herbalism as an adaptogen – a substance that can help our bodies healthfully adapt to physiological and psychological stress, thus increasing our resistance to stressors.
Suggested Use
100 drops (1/2 teaspoon) twice daily. May be mixed with water or juice.
Shake well before using.
Other Ingredients
Grain alcohol (50%), purified water, vegetable glycerin, and natural lemon flavor.
Warnings
Note: If you are pregnant, may become pregnant, or breastfeeding, consult your health care professional before using this product.
Do not use if tamper-evident seal is broken or missing. Keep out of the reach of children.