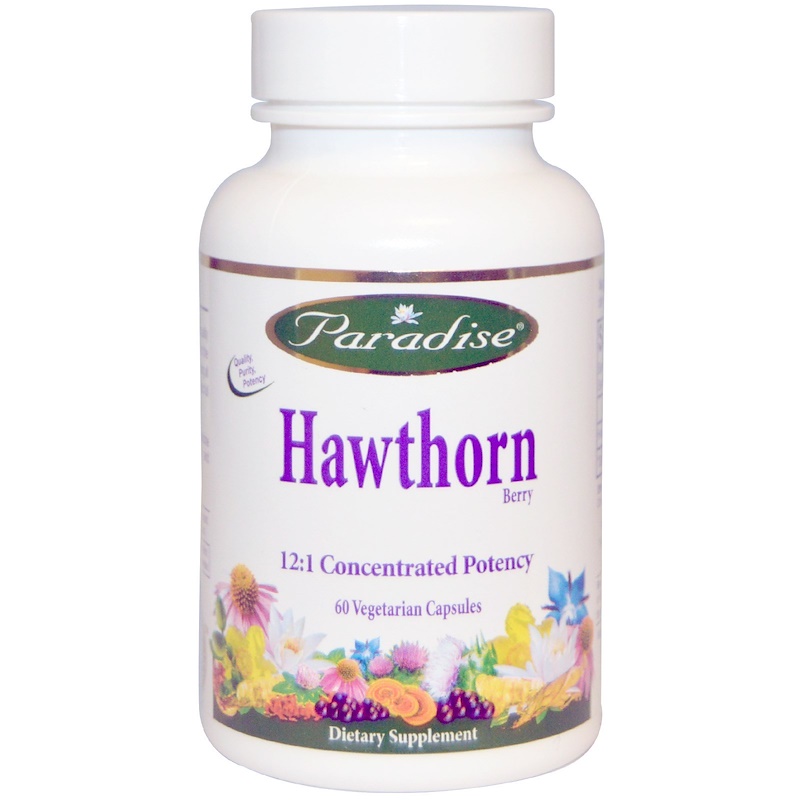 Description
Quality, Purity, Potency
12:1 Concentrated Potency
Dietary Supplement
Enhancing Nature's Miracles Since 1994
Made The Way Nature Intended!
Paradise Hawthorn Berry is a holistic extract of the highest quality nature has to offer. Using 100% natural extraction method the true essence of the whole herb is captured, therefore retaining all of its active and synergistic constituents in a truly potent holistic full spectrum form the way nature intended.
Hawthorn Berry has a rich traditional history in herbal medicine for helping promote healthy cardiovascular function and circulatory support.
Naturally grown or ethically wild crafted without the use of chemical fertilizers, pesticides, or preservatives.
Suggested Use
1 vegetarian capsule 1-3 times daily or as directed by a qualified health care professional.
Other Ingredients
Capsule (plant cellulose). 100% vegetarian. Made without fillers
Contains No common allergens. No ingredients added other than those listed.
Raw Material: Hawthorn Berry extract naturally containing a full spectrum of active and synergistic constituents including important flavonoids, Vitexin-2-rhamnoside and hyperoside.
Naturally grown or ethically wild crafted without chemical fertilizers/pesticides
Warnings
Keep in a cool dry place, out of the reach of children. If pregnant or nursing, consult your health care professional before using this product.