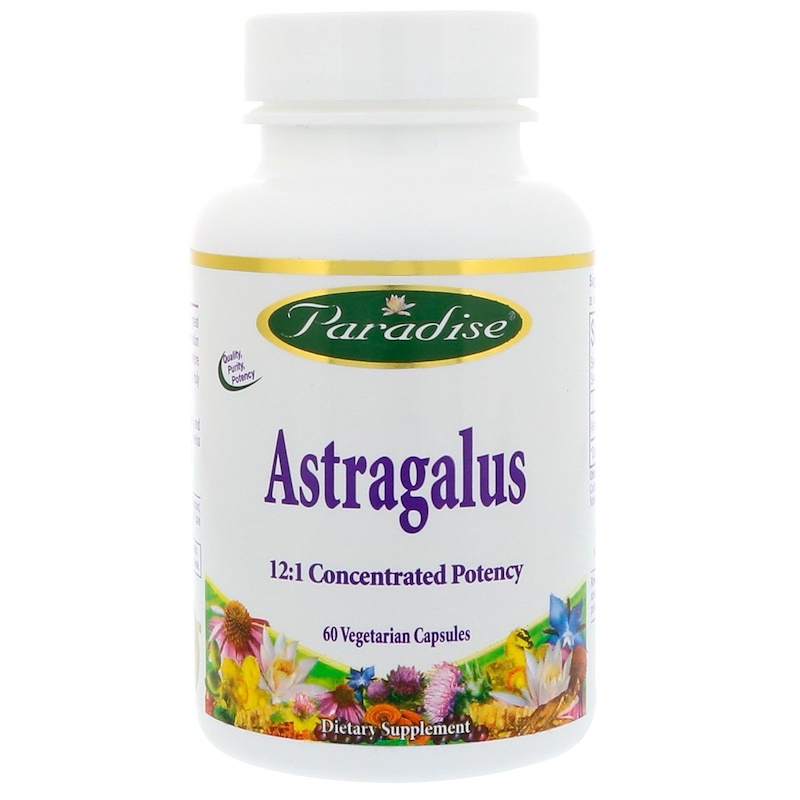 Description
Quality, Purity, Potency
12:1 Concentrated Potency
Dietary Supplement
Enhancing Nature's Miracles Since 1994
Made the Way Nature Intended!
Paradise astragalus is as 12:1 concetrated extract of the highest quality nature has to offer. Using a 100% natural extraction method the true essence of the whole herb is captured, therefor retaining all of its active and synergistic constituents in a truly potent holistic full spectrum from the way nature intended.
Astragalus is a popular Qi tonic to support energy, vitality and digestion. It supports immunity, strengthens metabolism and helps tone the entire body.
Suggested Use
1 vegetarian capsule 1-2 times daily or as directed by a qualified health care professional.
Other Ingredients
Capsule (plant cellulose) 100% vegetarian.
Made without fillers.
Contains no common allergens. No ingredients added other than those listed.
Naturally grown or ethically wild crafted without chemical fertilizers/pesticides.
Raw Material: Astragalus root extract 12:1 naturally containing a full spectrum of active and synergistic constituents including important polysaccharides and isoflavones.
Warnings
Keep in a cool dry place, out of the reach of children. If pregnant, nursing, or using any prescription medication consult your health care professional before using this product.