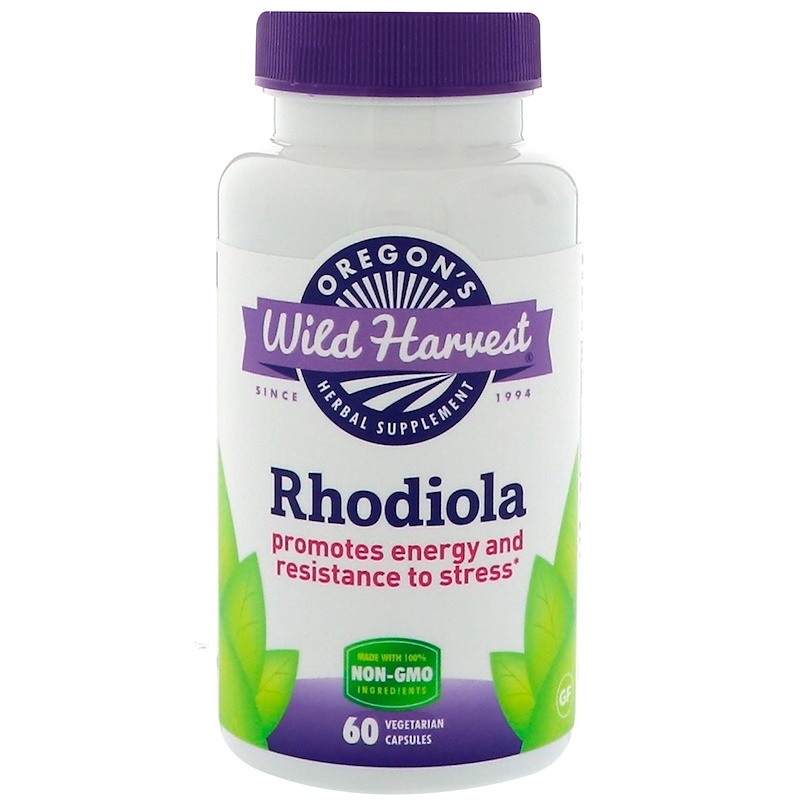 Description
Since 1994
Herbal Supplement
Promotes Energy and Resistance to Stress
Made With 100% Non-GMO Ingredients
Gluten Free
Did you know?
Rhodiola was traditionally used by Arctic tribes as an adaptogen, helping to build physical and mental stamina, and increase their resistance to stress in the harsh conditions of eastern Siberia. They called it the Arctic Rose. Let's go, go, go.
Let's get fresh. Crack open a bottle. What you smell is responsibly sourced, freshly powdered, organic, full-spectrum Rhodiola root. Hand-crafted and prepared in small batches for optimum potency. Here's to your health!
Suggested Use
As an herbal supplement, take one capsule daily or as directed by your healthcare professional. It is best if taken on a relatively empty stomach early in the day. Do not exceed recommended dose.
Other Ingredients
Pullulan vegetarian capsules and nothing else.
Absolutely no dairy, wheat, peanuts, soy, gluten or corn allergies.
Warnings
Caution: Keep out of reach of children. If taking medication consult with a healthcare professional before use. Do not take if pregnant or nursing. Discontinue use if unusual symptoms occur.