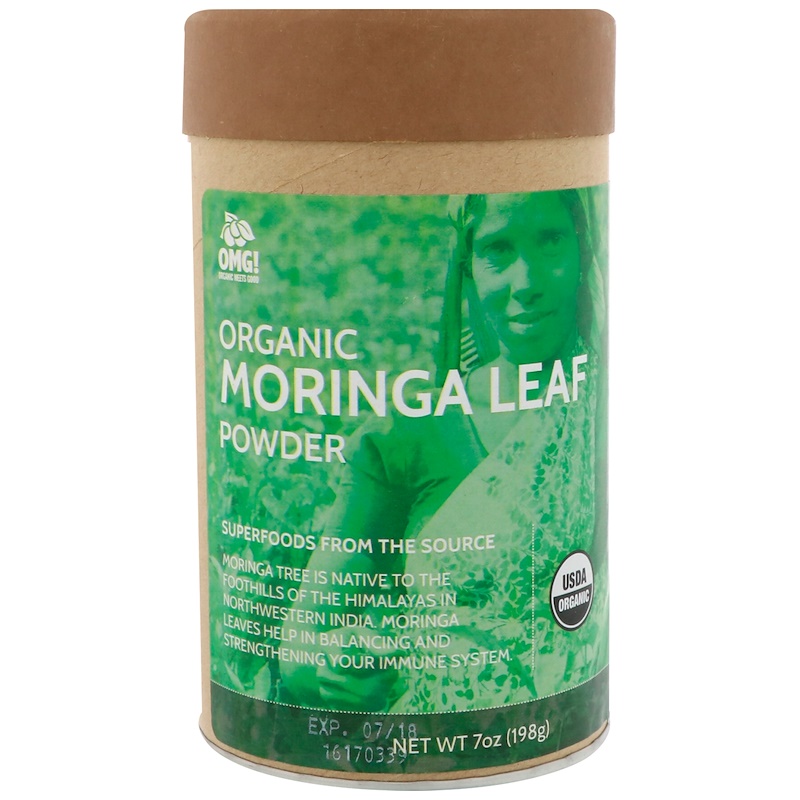 Description
Organic Meets Good
Superfoods from the Source
USDA Organic
Kosher
Vegan
Certified Organic by CCOF
Superfood Your Day!
Moringa Trees is native to the foothills of the Himalayas in Northwestern India. Moringa leaves help in balancing and strengthening your immune system.
Moringa, Powerful Superfood from India
Moringa oleifera was used 5000 years ago as a medical herb in Ayuverdic Medicine. This powder contains 90+ nutrients and 8 essential amino acids that seek to bring you back to balance.
Suggested Use
Simply add OMG! to your daily meals to instantly turn…
Baked goods & savory dishes
Water, juices & cocktails
Smoothies
Yogurt, granolas & cereals…into superfoods!!
Other Ingredients
Certified organic moringa leaf powder (Moringa oleifera).
Warnings
Storage information: Refrigeration not required. Store in a cool and dry place.