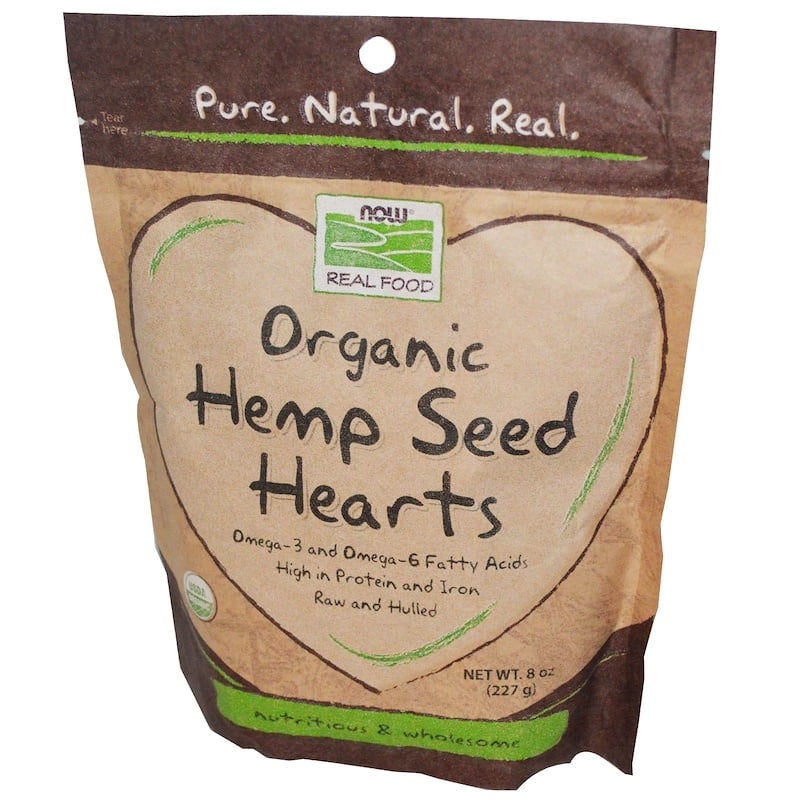 Description
Pure. Natural. Real
Real Food
Omega 3 and Omega-6 Fatty Acids
High in Protein and Iron
Raw and Hulled
USDA Organic
Nutritious & Wholesome
Certified Organic by QAI
Vegetarian/Vegan Product
NOW Real Food Organic Hemp Seed Hearts are the perfect addition to any healthy diet. They can be eaten raw, roasted and salted, ground into meal, used as a topping, or used in a variety of baking applications. Hemp seeds have a delicious, mild, nutty flavor, make them a good substitute for other nuts in many applications.
The seeds of the hemp plant have valuable naturally occurring essential fatty acids, including omega-3 and omega-6, and their easily digestible protein content has amino acids in a perfect ratio for healthy human nutrition. As with all nuts and seeds, hemp seeds also have naturally occurring fiber and minerals.
Because you are what you eat, NOW Real Food has been committed to providing delicious, healthy, natural and organic food since 1968. We're independent, family owned and proud of it. Keep it natural. Keep it real.
Other Ingredients
Organic hemp seeds (raw and hulled).