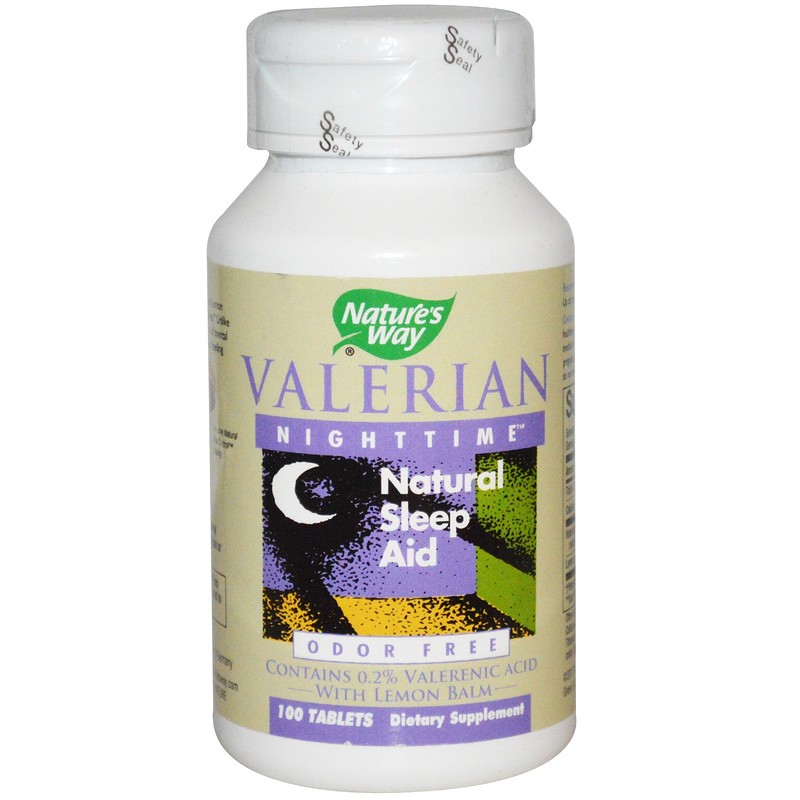 Description
Contains 0.2% Valerenic Acid with Lemon Balm
Dietary Supplement
Trust the Leaf
Exclusive Natural Dual Control Coating
Clinically Proven
Valerian Nighttime is a unique blend of Valerian and Lemon Balm extracts clinically proven to promote restful sleep. Unlike other sleep aids that may cause a tired feeling or lack of mental focus the next morning, Valerian Nighttime leaves you feeling fresh and energized.
Odor Free
Valerian Nighttime's exclusive Dual Control coating naturally protects its active ingredients and locks out the pungent aroma of valerian.
Stomach Gentle
Valerian Nighttime contains Lemon Balm extract to soothe the stomach before bedtime.
Suggested Use
Take 1 to 2 tablets one hour before bedtime. Up to three tablets may be taken.
Other Ingredients
Modified cellulose, modified cellulose gum, cellulose, polyvinyl alcohol, stearic acid, polyethylene glycol, titanium dioxide color, silica, magnesium silicate, riboflavin color, carmine color.
Warnings
Caution: If difficulty sleeping persists for more than 2 weeks consult a healthcare professional. Insomnia may be a symptom of a serious underlying medical condition. Consult a healthcare professional before use if you are pregnant, nursing, or taking sedatives or tranquilizers. Avoid alcohol and do not drive or operate machinery while taking this product.
Freshness & safety sealed with a printed outer shrinkwrap and printed inner seal. Do not use if either seal is broken or missing. Keep out of reach of children.