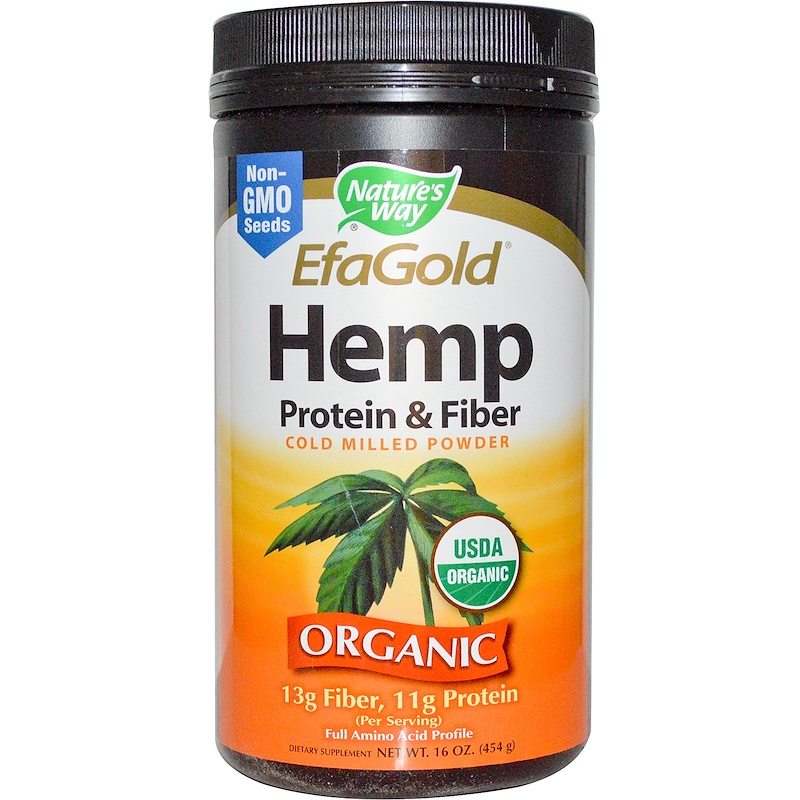 Description
Full Amino Acid Profile
Non-GMO Seeds
13 g Fiber, 11 g Protein Per Serving
USDA Organic
Dietary Supplement
Nature's Way EFA Gold is the highest quality hemp seed powder, and one of nature's richest sources of protein, fiber & essential fatty acids.
13 g Fiber/11 g Protein
(including 18 amino acids) per serving.
Delicious, natural taste.
Quality control from soil to oil.
Our involvement begins in the fields and continues through harvesting, seed selection, milling and purity testing.
Suggested Use
Add 4 tablespoons to a favorite juice, smoothie or other beverage. Can be sprinkled on cereals and yogurt, or added to a favorite muffin recipe. Keep tightly sealed. Refrigerate after opening.
Other Ingredients
Organic Hemp Powder (seed)
Cold Milled, Unrefined & Hexane-Free. No chemical solvents, sugars, starch, artificial colors, flavors or preservatives. No pesticides or herbicides.
Warnings
Satisfaction Guaranteed. Packaged in light protective bottles. Safety sealed with tamper evident cap. Do not use if tamper evident seal is broken or missing. Keep out of reach of children.