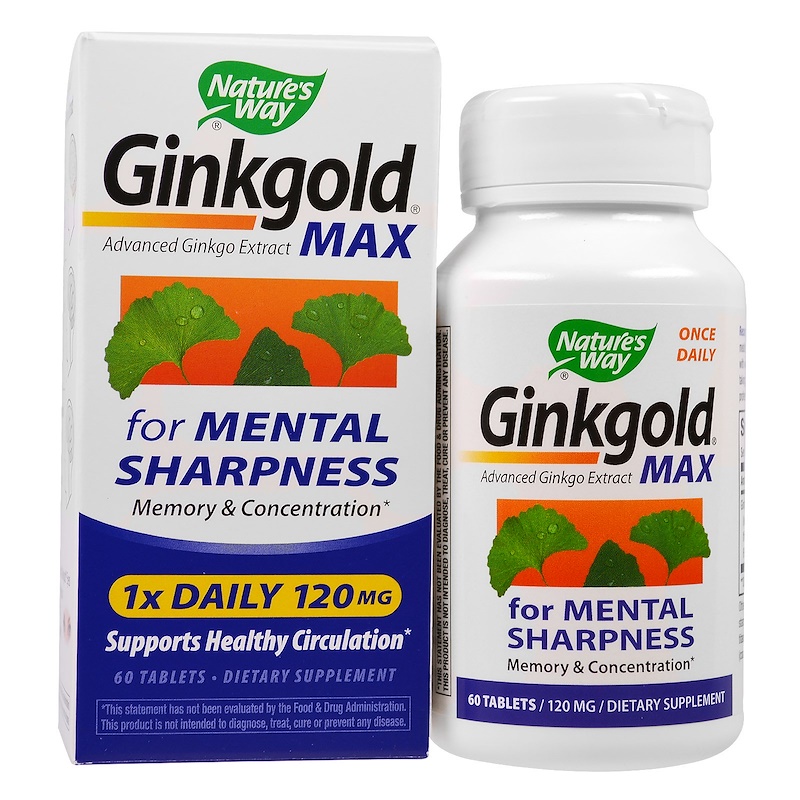 Description
Advanced Ginkgo Extract
For Mental Sharpness Memory & Concentration
1x Daily 120mg
Supports Healthy Circulation
Dietary Supplement
Advanced, Proprietary Extract of Premium Ginkgo Biloba Leaves
Standardized to 24% Ginkgo Flavones Glycosides and 6% Terpen Lactones
Over 20 Active and Coactive Constituents
Benefits of Ginkgold Advanced Ginkgo Extract
Cognitive Function
For mental sharpness
Helps Support memory, concentration and mental activity
Healthy Blood Flow
Supports circulation to the brain and extremities
Helps maintain blood vessel tone
Antioxidant Protection
Helps protect against free radicals
Oxidative stress impacts the health of the brain and blood vessels tissues
Suggested Use
Recommendation: Take 1 tablet daily with water at mealtimes.
For intensive use: Take 2 tablets daily with water at mealtimes.
Other Ingredients
Cellulose, modified cellulose gum, starch, modified cellulose, magnesium stearate, silica, titanium dioxide color, glycerin, caramel color, wax (coating)
Warnings
Safety sealed for your protection with printed outer shrinkwrap and printed inner freshness seal under bottle cap. Do not use if either seal is broken or missing. Keep bottle tightly closed.
Keep out of reach of children.