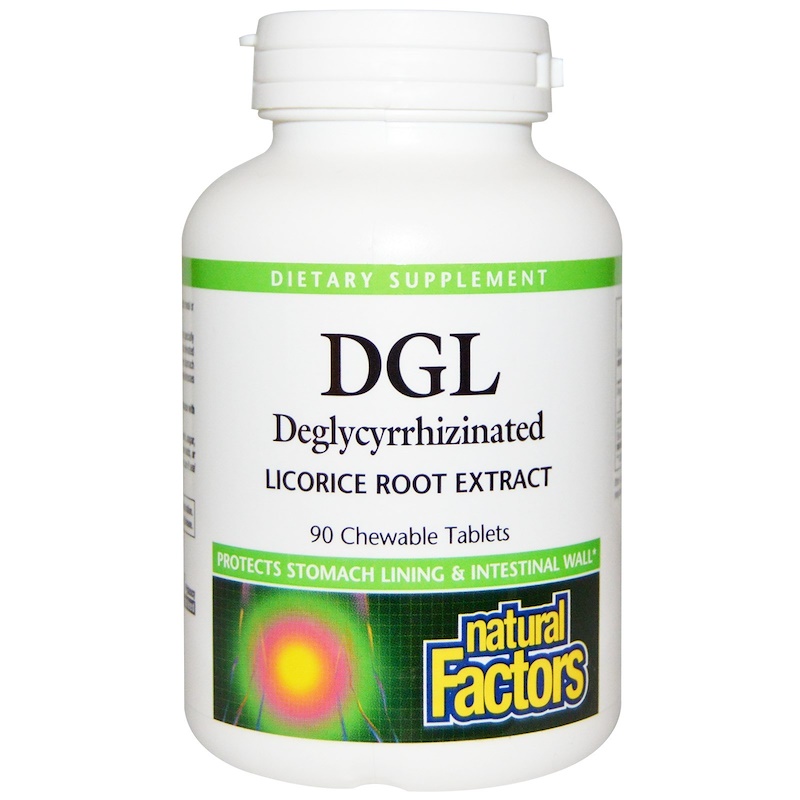 Description
Dietary Supplement
Deglycyrrhizinated Licorice Root Extract
Protects Stomach Lining & Intestinal Wall
Purity & Potency Guaranteed
Deglycyrrhizinated Licorice (DGL) is a safe and effective licorice extract. It is specially processed to have glycyrrhizin removed to avoid potential side effects such as elevated blood pressure. DGL improves the integrity of the natural mucus lining of the stomach and intestinal wall. It stimulates the protective factors which guard against weaknesses in these linings.
Manufactured by Natural Factors to ensure safety and potency in accordance with Good Manufacturing Practices (GMP) of the FDA and Health Canada.
Suggested Use
Chew 1 tablet up to 3 times per day 20 minutes before each meal or as directed by a health professional.
Other Ingredients
Xylitol, microcrystalline cellulose, stearic acid, silica, magnesium stearate (vegetable grade).
Contains no artificial colors, preservatives, or sweeteners; no dairy, starch, sugar, wheat, gluten, yeast, soy, egg, fish, shellfish, animal products, salt, tree nuts, or GMOs. Suitable for vegetarians/vegans.
Warnings
Keep out of reach of children.
Sealed for your protection. Do not use if seal is broken. For freshness, store in a cool, dry place.