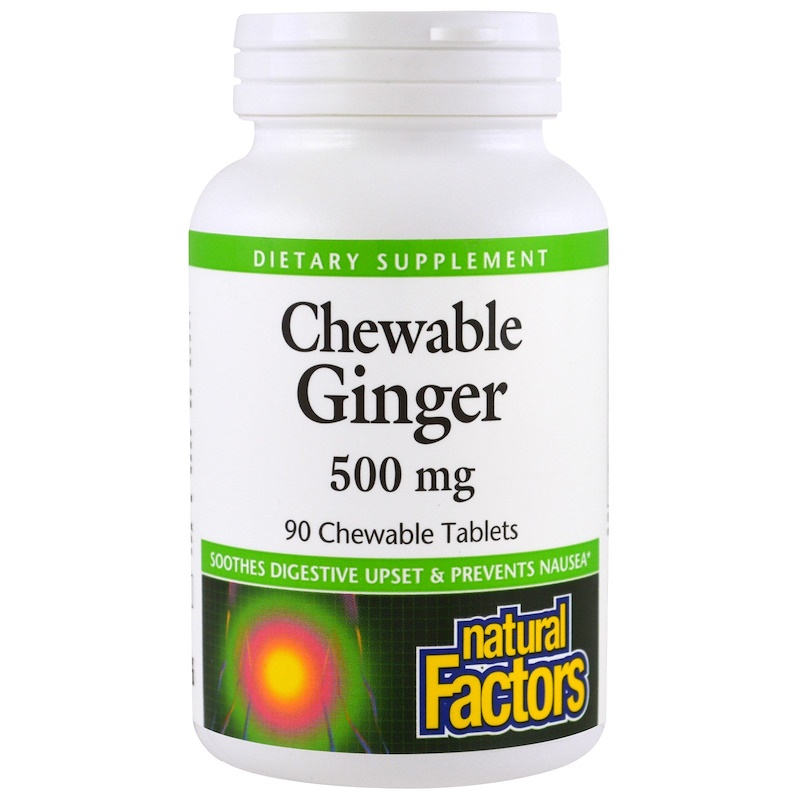 Description
Dietary Supplement
Soothes Digestive Upset & Prevents Nausea
Isura- Non-GMO – Mass Spec – Documentation – Lab Tested
Purity & Potency Guaranteed
Ginger is a traditional herbs used in many cultures for thousands of years. It is clinically show to help prevent nausea and vomiting due to motion and/or seasickness. Traditionally used as an herbal remedy to help support digestive health and well-being. Helps prevent nausea and vomiting associated with post-operative nausea. Helps to relieve the pain associated with menstrual cramping.
Suggested Use
Chew 1 tablet 1-3 times per day or as directed by a health professional. For anti-nausea use: take a serving 30 minutes before travel and optionally every 4 hours as necessary. For post-operative nausea: take 1 hour prior to surgery, or as directed by a health professional. Menstrual pain/cramping (adults): Chew 3 tablets daily or as directed by a health professional. Take 2 days before menses and during day 1 to 3 menses.
Other Ingredients
Xylitol, microcrystalline cellulose, hydroxypropylcellulose, magnesium stearate (vegetable grade).
Manufactured by Natural Factors to ensure safety and potency in accordance with Good Manufacturing Practices (GMP) of the FDA and Health Canada.
Contains no yeast, soy, corn, egg, fish, shellfish, animal products, salt, tree nuts, or GMOs. Suitable for vegetarians/vegans.
Warnings
Caution: As with any supplement, consult your health professional before use if you are pregnant, breastfeeding, or trying to conceive, or if you are taking medication, have a medical condition, or anticipate a surgery. Keep out of the reach of children.
Sealed for your protection. Do not use if seal is broken. For freshness, store in a cool, dry place.