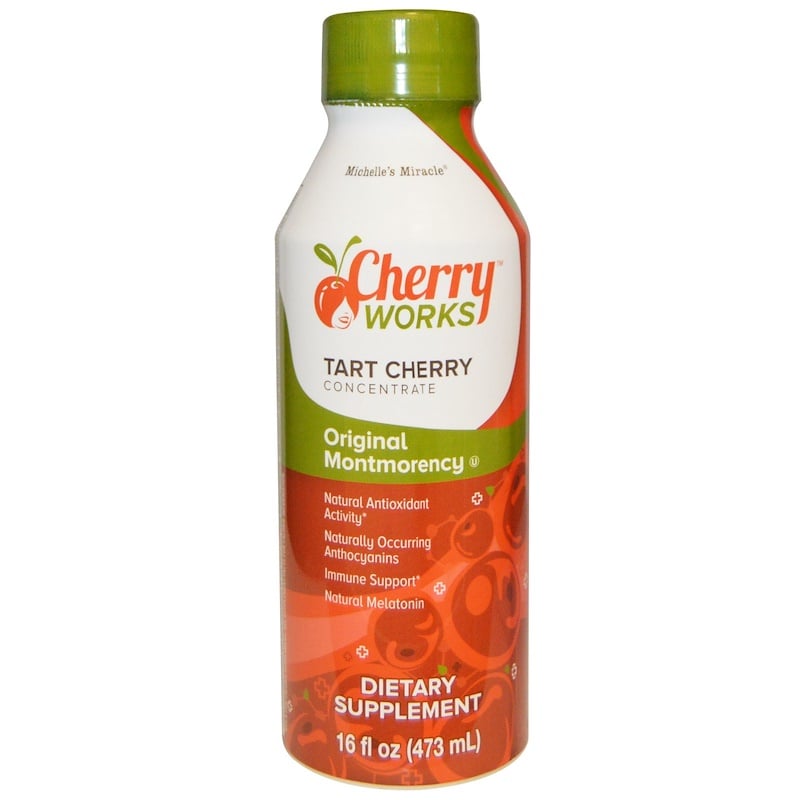 Description
Natural Antioxidant Activity
Naturally Occurring Anthocyanins
Immune Support
Natural Melatonin
Dietary Supplement
Grown & Bottled in USA
Cherry Works Wellness Concentrate is our original 100% Tart Cherry Concentrate, with natural antioxidant activity and naturally occurring anthocyanins. Daily use offers optimal immune support and overall health benefits.
Our Exclusive Process Guarantees Flavor & Potency
No Preservatives
No Additives
Gluten Free
No Sugar Added*
Food-Safe Inner Liner
ORAC Facts
ORAC value per 1 oz = estimated 2940 ORAC units.
Recommended daily antioxidant amount is 3-5000 ORAC units.
*Not a low calorie supplement. See Supplement Facts for calorie information.
Suggested Use
For best results, drink a glass a day.
Shake well.
Add 1 oz (2 tbsp) of concentrate to 8-10 oz of water or other juices.
Warnings
Note: Effects may not be noticeable for 4-6 weeks.