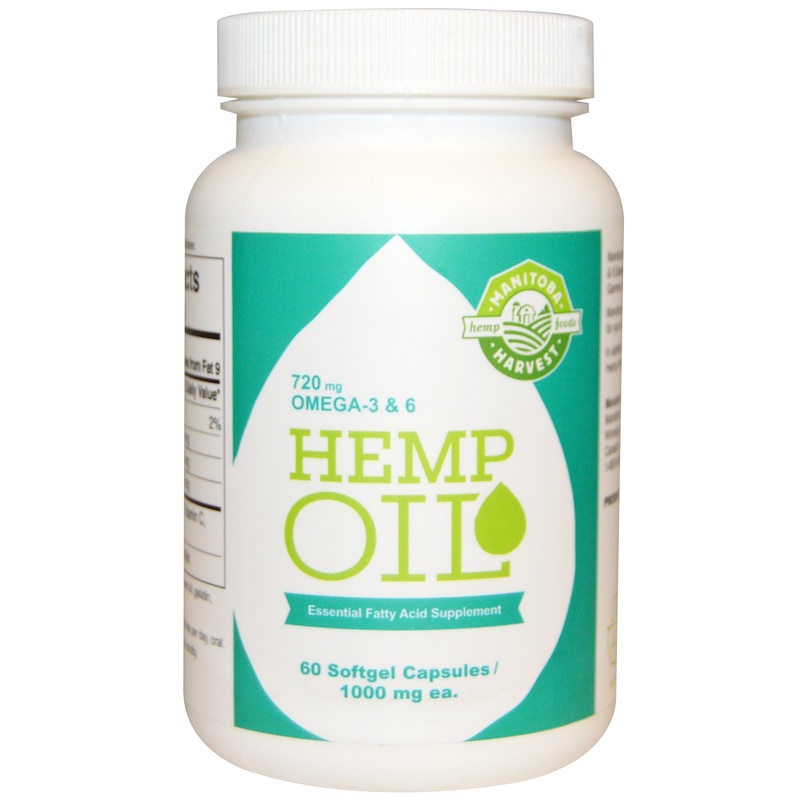 Description
720 mg Omega-3 & 6
Essential Fatty Acid Supplement
Manitoba Harvest Hemp Seed Oil is a rich source of Omega 3 & 6 Essential Fatty Acids. It is also a source of super fatty acids Gamma Linolenic Acid (GLA) and Stearidonic Acid (SDA).
Manitoba Harvest offers you this nutrition in 1000 mg softgels for your convenience.
In addition to Hemp Seed Oil, Manitoba Harvest produces Hemp Hearts and Hemp Protein Powder.
Suggested Use
Adults: 1 softgel capsule, 3 times per day, oral.
Other Ingredients
Unrefined cold-pressed hemp seed oil, gelatin, glycerin, purified water, caramel powder.
Warnings
Sealed for your protection. Keep out of reach of children.
Storage: For freshness protect from heat and humidity.