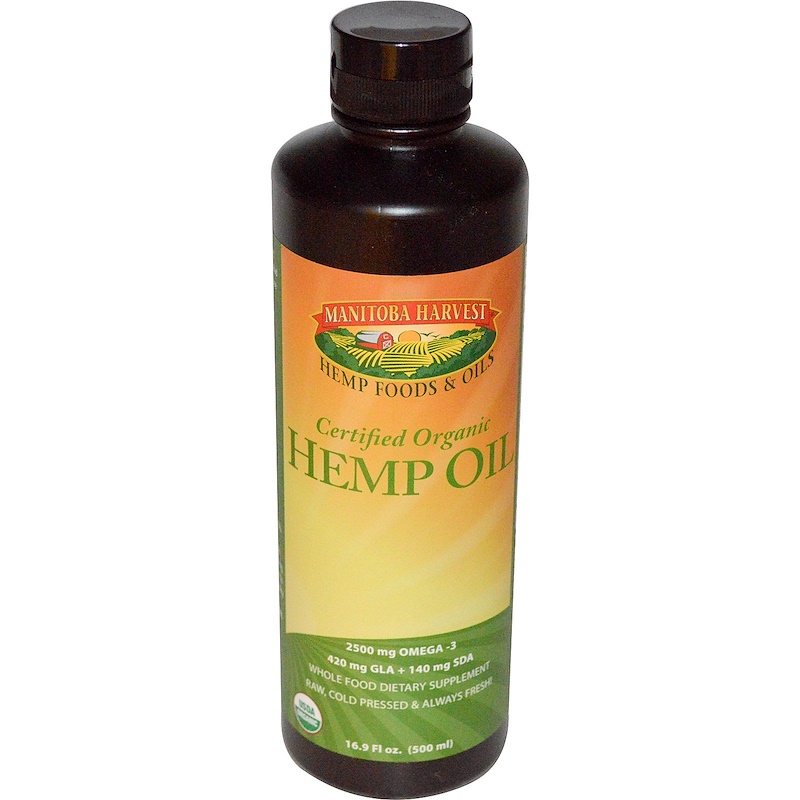 Description
Hemp Foods & Oils
2500 mg Omega-3
420 mg GLA + 140 mg SDA
Whole Food Dietary Supplement
Raw, Cold Pressed & Always Fresh!
USDA Organic
Certified Organic by Pro-Cert
Contains no Preservatives
This Product is Made in Our Dedicated Hemp Food Facility
Vegan
Pareve
Non GMO Project
Suggested Use
1-2 servings up to three times a day. Keep refrigerated.
Manitoba Harvest Hemp Oil has a gourmet nutty flavor and rich green color. Add to salad dressings, sauces, smoothies and dips, or use as a finishing oil.
Hemp Oil Vinaigrette
½ cup Hemp Oil
¼ cup Balsamic or red wine vinegar
1 tsp dried herbs of choice
½ clove fresh pressed garlic (optional)
½ tsp Sea salt
Mix and store in fridge for up to 7 days.
Other Ingredients
Raw cold pressed organic hemp seed oil.
Warnings
Not to be used for frying or heated above 350°F (176°C).