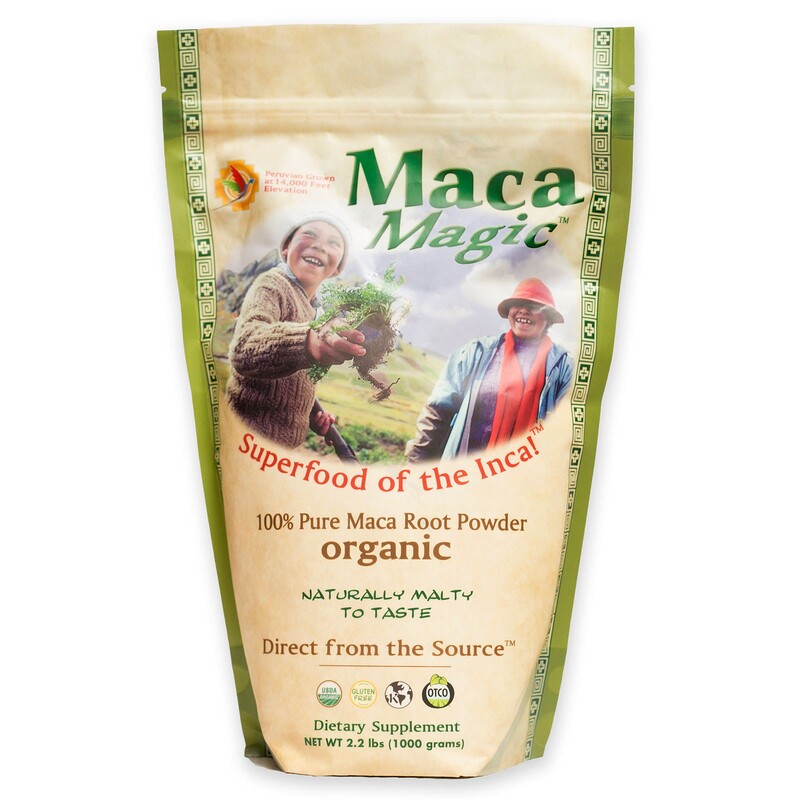 Description
Peruvian Grown at 14,000 Feet Elevation
Superfood of the Inca!
Naturally Malty to Taste
Direct from the Source
USDA Organic
Gluten Free
Kosher
OTCO
Dietary Supplement
Third-Party Laboratory Testing for Identification, Purity and Quality
100% Pure – No Additives
Certified Organic by Oregon Tilth
Certified Kosher by Earth Kosher
In 1994, we were fortunate to lead a botanical expedition through the Peruvian Andes to search for maca. It soon became apparent that maca was incredibly elusive and rare. It was estimated at the time, there was only enough maca in Peru to feed a few small villages.
To ancient Peruvians, maca root was a precious commodity. For almost two centuries it was commonly traded for gold and exported to feed the kings of Spain. In the late 20th century, maca slipped into obscurity and remained hidden away at 14,000 feet elevation, teetering on the brink of extinction.
With the help of the Peruvian government, we visited universities and seed germplasm collections throughout Peru. Using USDA permits, we were the first to export maca plants and seeds to botanical gardens, universities and researchers in North America and around the world.
Since then, researchers have proven what the Inca had been saying for centuries: maca works because it is loaded with natural precursors, amino acids, minerals and newly discovered Macamides and Macaenes, found in no other plant. Research data has finally shed light on the amazing properties of this once forgotten, remarkable crop.
Today our direct supply of maca products has the reputation as the freshest and purest root in the industry.
Historical Ethnobotanical Information
Used by the Inca and earlier Peruvian cultures for more then 1,500 years. Today, Maca Magic is used up to three times a day by modern Peruvian people from professional athletes to the elderly. Maca Magic is organically grown at the genetic origin of true Lepidium meyenii, Peru's magic valley, located on the Jumin plateau at 14,000 feet elevation, high in the Andes mountains.
Suggested Use
Mix ¼ teaspoon of Maca Magic with 8-16 oz . water, your choice of milk or preferred juice.
Can also be used in Smoothies, baked foods or soups.
Other Ingredients
100% maca root (lepidium meyenii)
Warnings
Nursing and pregnant mothers should consult their health care professionals before using this or any other product.
Keep out of reach of children.
This product contains a chemical known to the state of California to cause birth defects or other reproduction harm. California law requires this warning when certain chemicals are defected, even at levels below federal safety guidelines.