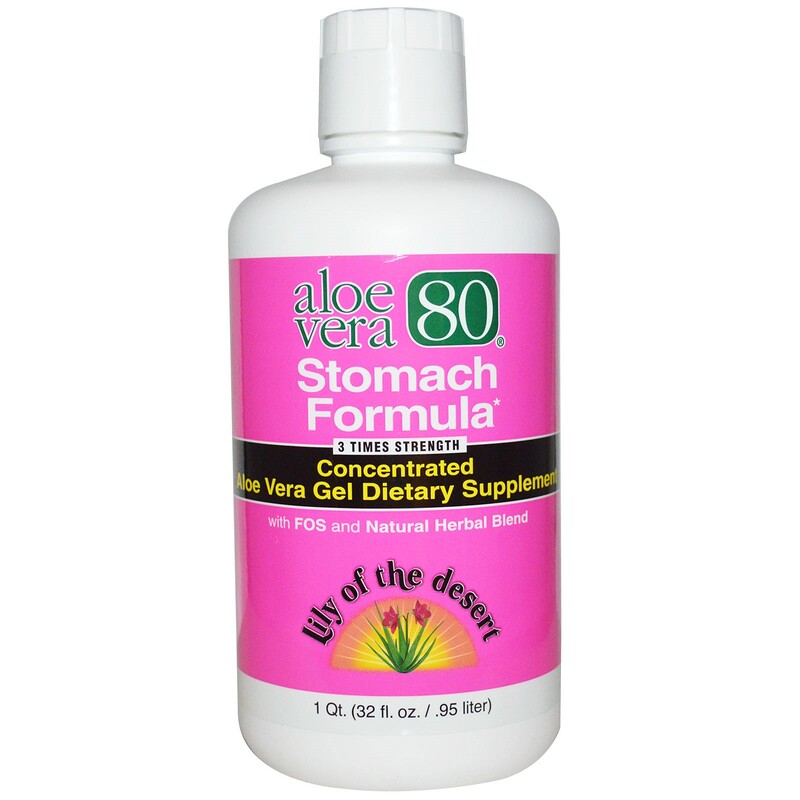 Description
3 Times Strength
Concentrated
Aloe Vera Gel Dietary Supplement
Support Healthy Digestion Naturally!
Aloe Vera 80 Stomach Formula is an effective and natural digestive aid that can help provide relief from occasional heartburn, acid indigestion and stomach upset. The formula contains organic aloe vera and a proprietary herbal blend that has been shown to naturally combat digestive health issues while providing better absorption of vitamins, minerals and nutrients.
Aloe Vera 80 Quality
Concentrated to save you money! Each bottle contains 32 individual servings.
Aloe Vera 80 Stomach Formula contains polysaccharide-rich aloe vera to ensure you receive maximum health benefits.
Natural and trusted herbs blended with our organic aloe vera provide optimal healthy digestion. Also contains FOS to help promote the growth of friendly bacteria.
Suggested Use
Shake well before opening. Upon opening, refrigerate immediately. Mix 1 capful (1 oz) of Aloe Vera 80 Stomach Formula concentrate with 2 oz of any cool beverage. Drink 15-30 minutes before meals or as needed, up to 3 times daily. Consume within 5-6 months after opening.
Other Ingredients
Citric acid, xanthan gum, natural flavor, potassium sorbate, sodium benzoate.
Warnings
Refrigerate after opening to retain freshness.