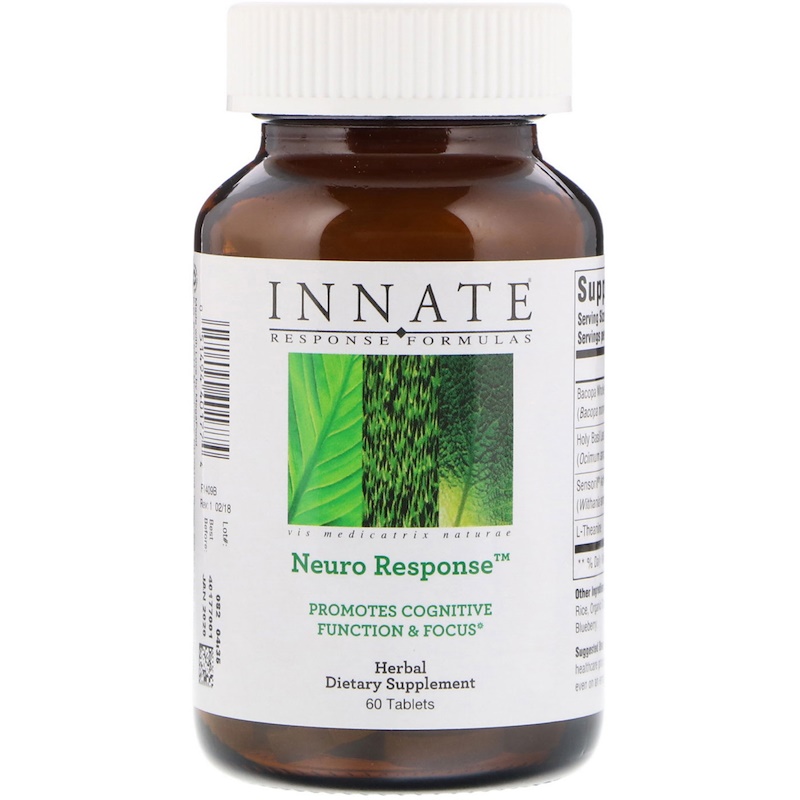 Description
Vis Medicatrix Naturae
Promotes Cognitive Function Focus
Herbal Dietary Supplement
Non-GMO
Tested Gluten Free
Certified Vegan
Pesticides & Herbicides Tested Free
Soy Free
Dairy Free
No Magnesium Stearate
Kosher
At Innate Response we share your belief that nothing is more important than supporting your body's innate ability to heal. To that end, we develop nutrient-rich supplements.
The Innate Response product is made with carefully selected herbs to deliver a range of health-promoting compounds.
Suggested Use
1 Tablet 1-2 times daily, or as directed by your healthcare practitioner. May be taken anytime throughout the day, even on an empty stomach.
Other Ingredients
Cellulose, organic orange, organic brown rice, organic cranberry, guar gum, silica, stearic acid, organic blueberry.
Warnings
If you are pregnant, nursing, or are using any prescription medication, consult your healthcare practitioner before taking this product.