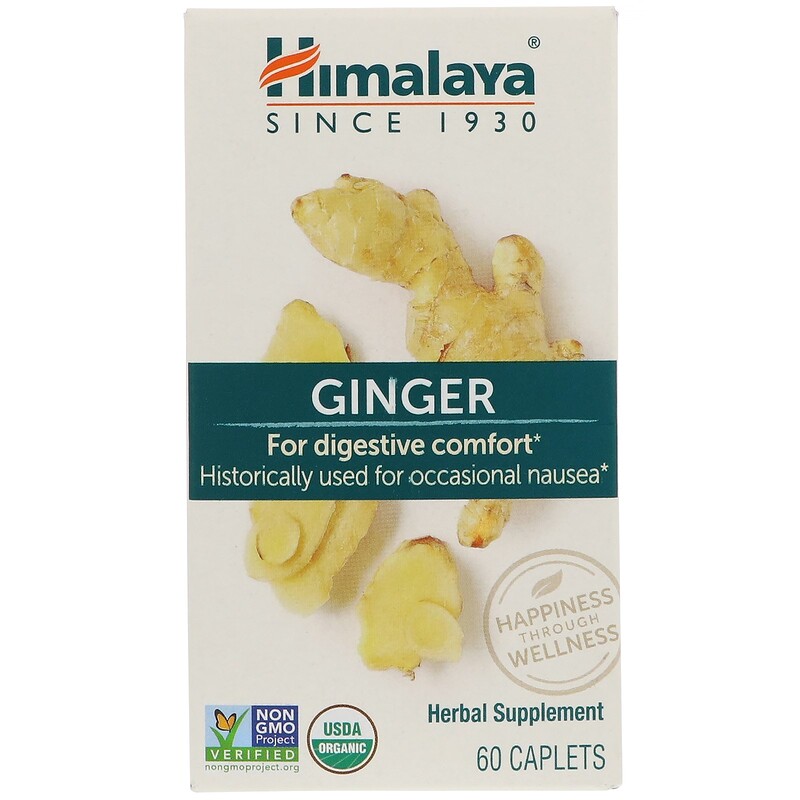 Description
Since 1930
Non-GMO Project Certified
Certified USDA Organic
Gluten Free
Happiness through Wellness
For Digestive Comfort
Historically Used For Occasional Nausea
Herbal Supplement
2 Month Supply
India Organic
Control Union Certified
Certified Organic by Control Union Certifications
cGMP
Vegan Friendly
No Wheat, No Corn, No Soy, No Dairy
In the ancient texts of Ayurveda, Ginger was called vishwabesaj, the universal elixir capable of awakening the senses and supporting the vitality of the human body.
Its warming nature is frequently used in curry recipes and juicing regimens, where it reinforces the digestive fires and supports antioxidant activity in the body.
Modern researchers agree with the traditional use, finding that it may provide relief from occasional upset stomach of intermittent nausea due to travel.
Happiness through Wellness
Crafting traditional medicines based on Ayurveda, a 5,000 year old science that believes the journey back to wholeness begins with nurturing the capacity for joy.
Trusting the gifts of nature and the irreplaceable relationship between the plant and its native soil for consistent healing properties.
Contributing to the wellness of the earth by teaching our family of farmers to grow native plants sustainably on their land and reduce the demand on the local environment,
Building communities by advocating women in farming, protecting fair prices, providing maternal health, sponsoring clinical services and offering school wellness program.
Believing that is wellness is the path to happiness, we must contribute to the wellness of all things. Wellness of people, wellness of the environment, wellness of our communities.
Family Owned For More than 85 Years
Suggested Use
Adults take 1 caplet per day after food.
Other Ingredients
Featured herb on front: Ginger (rhizome).
No ingredients of animal origin.
Warnings
As with any supplement, consult a healthcare practitioner before use if you are pregnant, nursing, taking medication, have a medical condition, have a medical condition or are planning any medical procedure. Discontinue use and consult a healthcare practitioner if any adverse reactions occur. Keep out of reach of children.