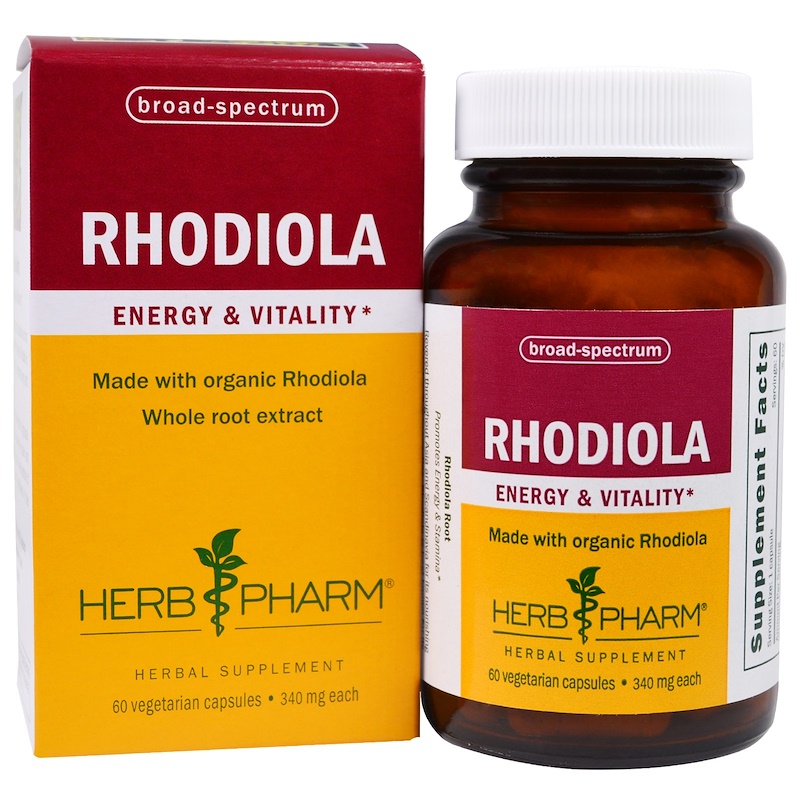 Description
Broad-Spectrum
Energy & Vitality
Made with Organic Rhodiola
Herbal Supplement
Laboratory Verified Purity & Potency
Synthetic Solvents Never Used
Gluten Free & Non-GMO
Vegan & Vegetarian
Certified Organic by Organic Certifiers
Rhodiola Root Promotes Energy & Stamina
Revered throughout Asia and Scandinavia for its nourishing and restorative properties, Rhodiola is best known for its ability to promote energy and stamina.
Herb Pharm's purified water extract of organically grown Rhodiola roots provides key rosavin and salidroside compounds plus a broad spectrum of related therapeutic plant constituents in their natural ratios.
Treat Yourself to Better Health
Herbs are safe and they work, which is why they are integral to healthy lifestyles all over the world. The variety and flexibility of medicinal herbs give you the powder to take charge of your well-being. Isn't it about time you "Treat Yourself to Better Health"?
Praised for over 35 years for our high standards of herbal purity and potency, Herb Pharm is equally recognized for our unwavering environmental and social ethics. You can rely on us for consistently effective products, and feel good about supporting an organization with purpose.
Suggested Use
Take 1 capsule, 2 times per day with liquid. Best taken between meals.
Other Ingredients
Vegetarian capsules made from vegetable-derived polysaccharide (no gelatin).
Warnings
Keep out of the reach of children.
Don't use if lid seal is broken or missing.
Keep bottle tightly closed and store in a cool place.