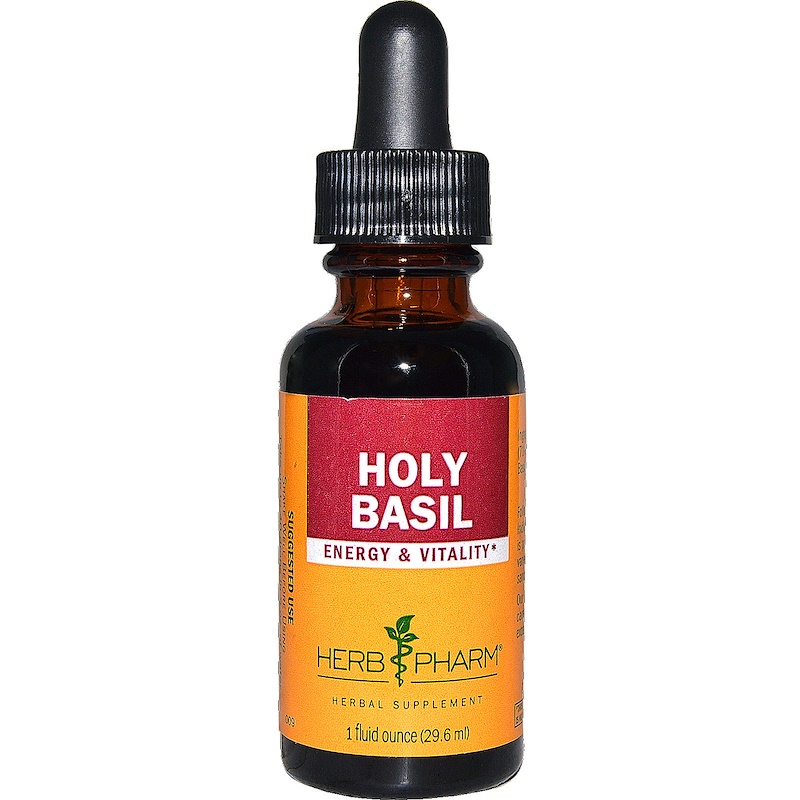 Description
Energy & Vitality
Herbal Supplement
Holy Basil Liquid Extract
Certified Organic by Organic Certifiers
Following Holy Basil's (Tulsi) traditional use in Indian Ayurvedic Medicine, our Holy Basil Extract is prepared from the leaf of three different plant varieties: Rama Tulsi and Krishna Tulsi (Ocimum sanctum) and Vana Tulsi (Ocimum gratissimum).
Our Holy Basil is Certified Organically Grown, is carefully shade-dried, and is then thoroughly extracted.
Suggested Use
Shake well before using.
Take up to 40 drops in 2 oz. of water or juice, two to four times per day. Best taken between meals.
Other Ingredients
Certified organic alcohol (71-81%), distilled water & certified organic Holy Basil extractives. Gluten-free.
Dry herb / menstruum ratio: 1 : 3.
Warnings
Keep out of the reach of children.
Store away from heat & light.