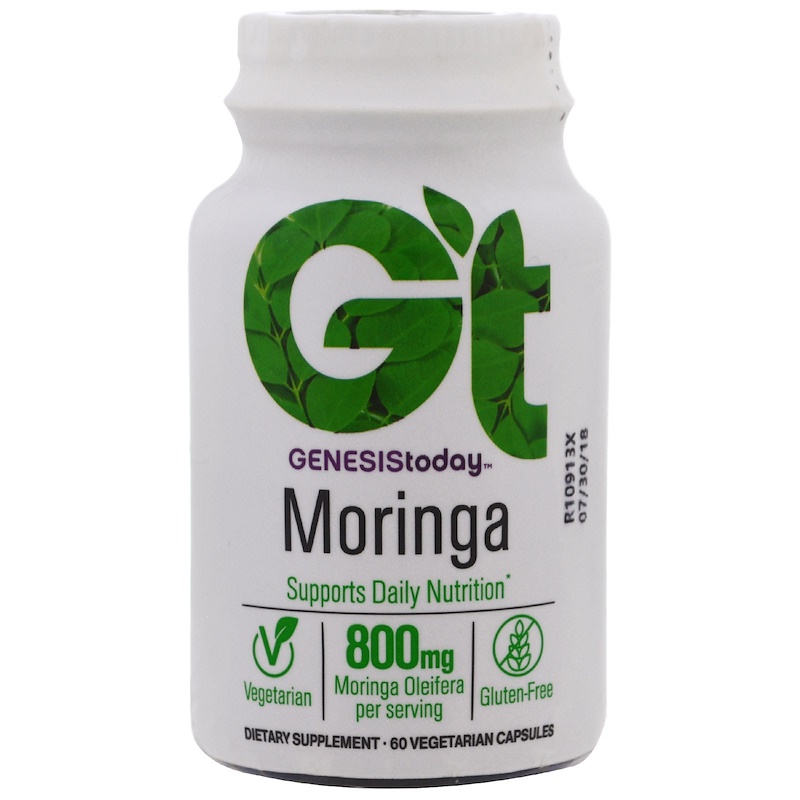 Description
Vegetarian
Dietary Supplement
India's Best-Kept Secret
Discover one of India's best-kept secrets! Genesis Today's Moringa is extracted from the leaves of the Moringa oleifera tree. Moringa leaves are traditionally collected by hand or sticks, dried in the shade, then used as vegetables in cooking for an array of benefits. Moringa is a staple of many diets around the globe. It's hardly a wonder why many call it the "Miracle Tree."
Suggested Use
As a dietary supplement, take two (2) capsules three times per day 30 minutes before meals with a full glass of water or as recommended by your healthcare provider.
Other Ingredients
Vegetarian capsule (hypromellose). And absolutely nothing else!
Warnings
Store in a cool, dry place.
Caution: Do not use if pregnant, nursing or if seal around cap is broken. Keep out of reach of children.
Warning: This product contains a chemical known to the State of California to cause cancer or birth defects or other reproductive harm.