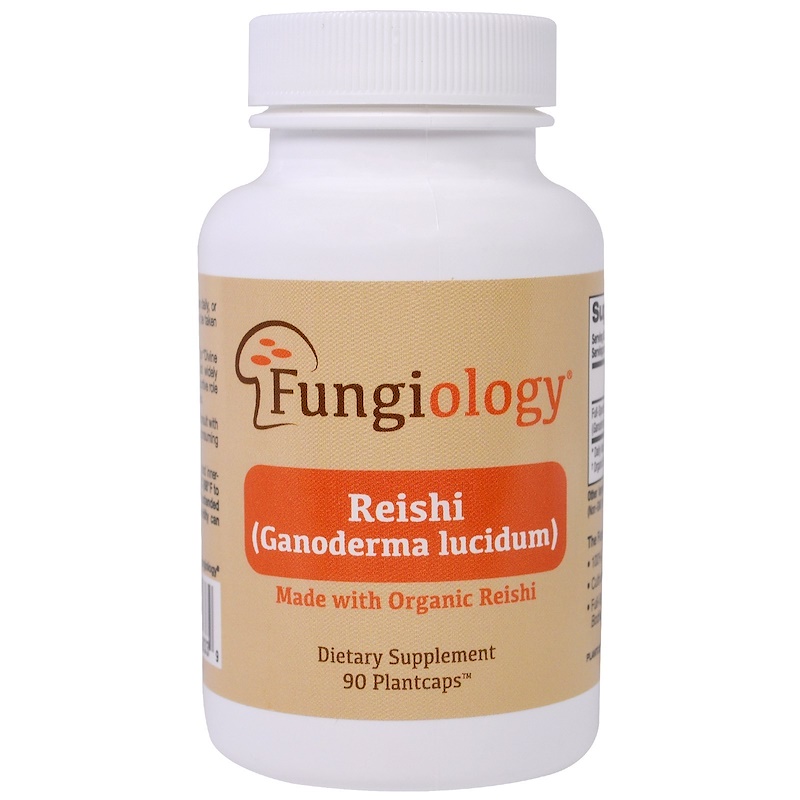 Description
Supports Cellular Protection*
Promotes Overall Well-Being*
Made with Organic Reishi
Full-Spectrum (Mycelium, Primordia, Fruiting Bodies & Extracellular Compounds)
Certified Organic by Oregon Tilth
Cultivated and Packaged in the USA
Suitable for Vegetarians
No Gluten
No GMOs
No Soy
Dietary Supplement
Fungiology is a unique line of mushroom powders designed to help support immunity and overall well-being. Reishi (Ganoderma lucidum) – Known as Lingzhi (or "Divine Fungus") in China, Reishi is perhaps the most widely studied mushroom, garnering respect for its supportive role in the nutritional and holistic medical communities.
Suggested Use
Take 1 veggie capsule 1-3 times daily, or as directed by your healthcare May be taken with or without food.
Other Ingredients
Capsule (pullulan), magnesium stearate (Non-GMO vegetable source <1%).
Warnings
Keep out of the reach of children. Consult with your qualified health care professional prior to consuming dietary supplements.
Double safety sealed, with outer shrink wrap film and inner-bottle freshness seal. Best stored at 20ºC to 25ºC (68ºF to 77ºF). Improper storage conditions, such as extended exposure to direct sunlight, high heat & humidity can cause product degradation over time.