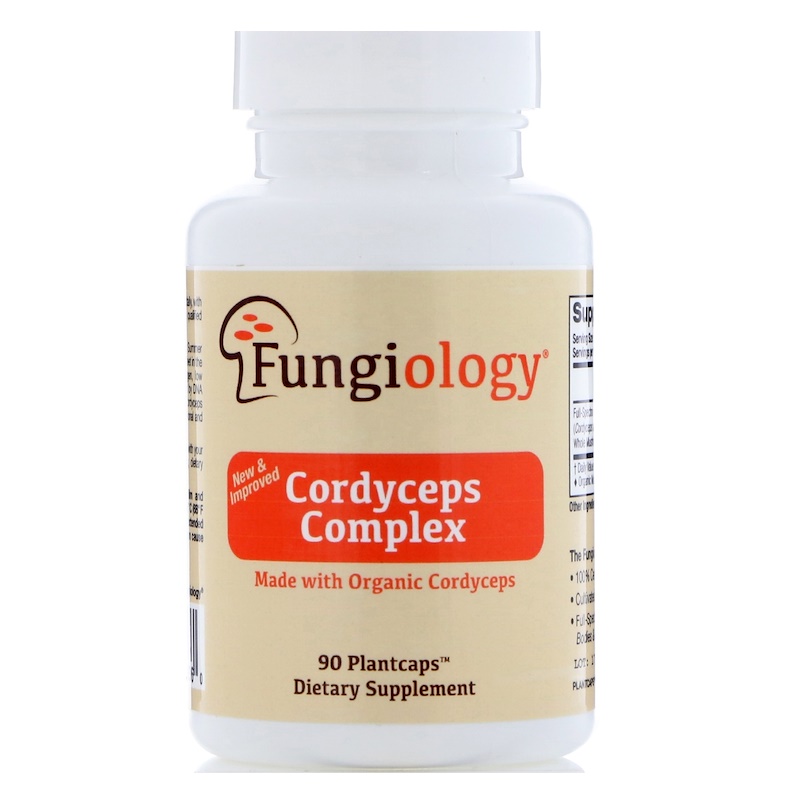 Description
Made with Organic Cordyceps
Dietary Supplement
Certified by Bee Organic
The Fungiology Difference
100% Certified Organic Mushrooms
Cultivated and Packaged in the USA
Full-Spectrum (Mycelium, Primordia, Fruiting Bodies & Extracellular Compounds)
Cordyceps – Referred to in Chinese as "Winter Worm, Summer Grass", Cordyceps is found at elevations above 14,000 feet in the Himalayas. Our Cordyceps is lab-grown in low-oxygen, low temperature conditions, just as in nature, and certified by DNA testing to be genetically true. Like other mushrooms, Cordyceps has gained respect for its supportive role in the nutritional and holistic medical communities.
Suggested Use
Take 1 veggie capsule 1 or more times daily, with or without food. Best when taken as directed by a qualified healthcare professional.
Other Ingredients
Capsule (pullulan).
Disclaimer: Delivered products' labels (formulas and ingredient declarations) may be different than what appears on iHerb.com. However, we do our best to ensure that you receive the most recent product formulation and data provided by the manufacturer.
Warnings
Keep out of the reach of children. Consult with your qualified healthcare professional prior to consuming dietary supplements.
Double safety sealed, with outer shrink wrap film and inner-bottle freshness seal. Best stored at 20°C to 25°C (68°F to 77°F). Improper storage conditions, such as extended exposure to direct sunlight, high heat & humidity can cause product degradation over time.