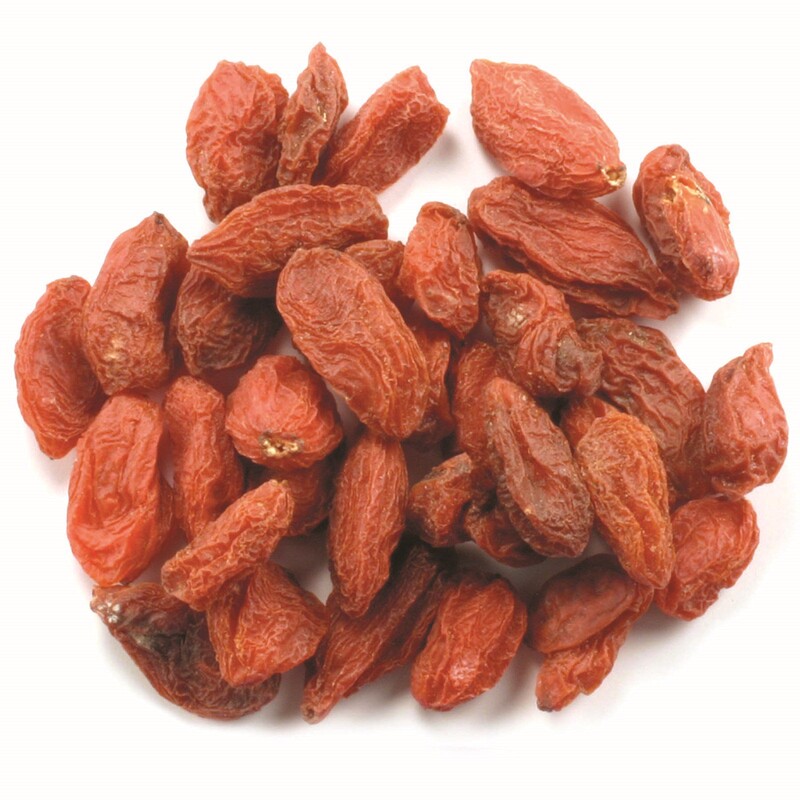 Description
Natural Products
CO-OP
Lycium Barbarum/Chinense
Herbal Supplement
Non-Irradiated
Kosher
Goji berries, also called lycium or wolfberries, are a well-respected tonic herb used as part of the centuries-old tradition of Chinese Herbal Medicine (TCM). These tasty berries can be eaten as is, made into a tea, or added to soups and stews.
The flavor of goji or wolf berries is sweet and fruity, with a faintly fruity aroma.
Suggested Use
To use as a tea, pour 1 cup boiling water over 1 tsp. of herb, cover and steep 3-5 minutes.
Other Ingredients
Goji (lycii) berries, sodium sulfite.
Warnings
Not to be used during pregnancy.
This product may contain added sulfites.