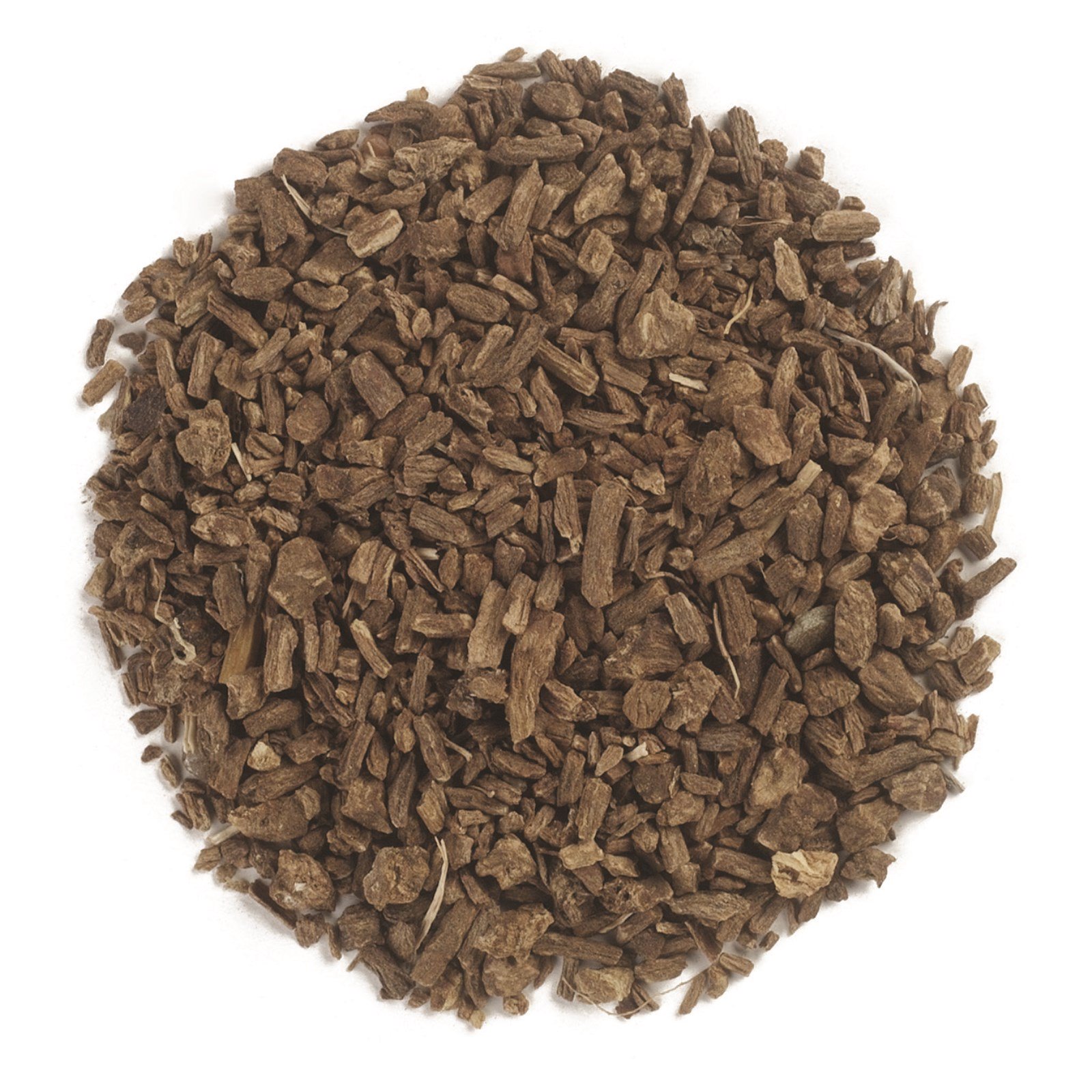 Description
Valeriana Officinalis
Herbal Supplement
Non-Irradiated
Kosher
Valerian is well known for its strong, distinct aroma, which only develops after the roots are dried. One of the most calming and deeply relaxing herbs we know of, valerian is often used in bedtime formulas and sleep pillows.
The Plant: Valerian was used for more than 2,000 years in a variety of ways — including as a food, medicinal herb, perfume and spice. Its modern uses are related to its relaxing effects on people and animals.
Suggested Use
To use as a before-bedtime tea, it's best to make a cool-water infusion to prevent the volatile oils from escaping: Add one to two teaspoons of valerian root to one cup of room-temperature water. Cover, and let steep for eight hours.
For a hot-water infusion, steep one to two teaspoons of valerian root in one cup of hot (not boiling water). Cover, and let steep until cooled.
Because of a resistance to drinking the tea (which doesn't taste as bad as the herb smells), valerian is often taken in tincture or capsule form. Another way to enjoy the benefits of valerian is in a valerian bath. Simply make a quart of strong tea and add it to the bathwater.
Valerian is most known for its ability to promote relaxation at night. Over 200 studies, most of them in Europe, have been conducted on this characteristic of valerian root. Also notable is the lack of any reported hangover effect the next morning by those who ingest valerian at bedtime. Valerian is also used for restlessness, tight or cramping muscles, nervousness, and as a nerve tonic.
Valerian is often used in combination with other relaxing herbs, such as scullcap or lavender flowers for overall tenseness, passion flower or hops for before-bed use, and chamomile or lemon balm when tenseness is associated with the stomach.