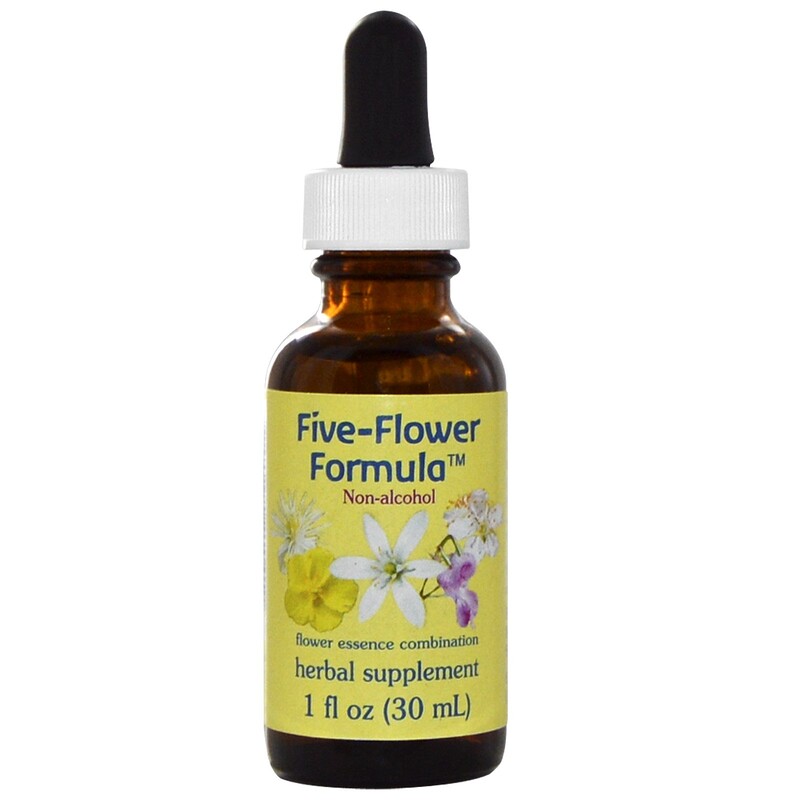 Description
Non-Alcohol
Herbal Supplement
Healing Herbs
Certified Organic by Stellar Certification Services
Dr Edward Bach's famous formula for stress
Five-Flower Formula: Indications for Use
Emergency or Crisis — Calms mental levels of pain, suffering, and confusion – use for the person who is suffering as well as those who are helping.
Recovery from Trauma — Promotes recovery from trauma, injury or illness, by relieving stress, anxiety and tension.
Baseline Remedy for All Healing — Stabilizes and calms the mind-body interface, before addressing specific emotions and behavior patterns.
Calms Children — Use after household accidents, falls, scrapes, or burns, used along with appropriate physical care.
Aids Animals — To pacify wild or trapped animals, or to help any injured or stressed pet, or when transporting any animal.
Plant Protection — Use whenever transplanting to reduce shock, or in vases of cut flowers.
Prevention — Use before known stressful situations such as visits to the dentist, preparation for surgery, labor and delivery, travel or moving.
Post-Trauma — Use for post-traumatic stress of any kind, including surgery, war, rape, natural disaster, or loss of one's loved ones or home.
Suggested Use
Four drops in mouth, repeat as needed.
Other Ingredients
Vegetable glycerin*, water, infusions(1:6000) of cherry plum (prunus cerasifera), clematis (c. vitalba), impatiens (i. glandulifera), rock rose (helianthemum nummularium), and star of bethlehem (ornithogalum umbellatum) flowersw, with less than 0.1% alcohol
* Certified organic
w Wild-harvested in Britain