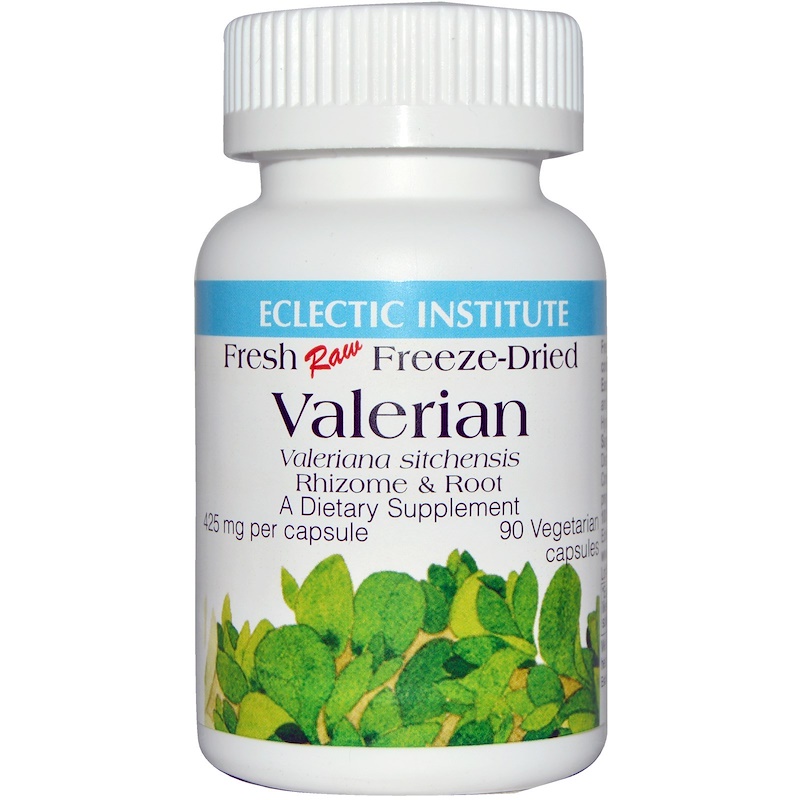 Description
Fresh Raw Freeze-Dried
Valeriana Sitchensis
Rhizome & Root
A Dietary Supplement
100% Kosher
Fresh-freeze drying maintains the biologically active constituents for highest potency and action.
Eclectic's F.D. herbs have always been raw. We just thought you might like to know. The same goes for gluten free and for vegan once the capsules became available.
We start but most importantly also end with fresh whole raw foods. No heat, solvents or other harsh processing.
Established Oct. 1982
Suggested Use
Take 1-3 capsules per day.
Other Ingredients
Each Capsule Contains: Valerian (Valeriana sitchensis) rhizome and root, wildcrafted and 100% fresh freeze-dried, 425 mg.
Hypromellose (capsule).
Warnings
Discontinue use if unusual symptoms occur.
Consult your health care advisor regarding the use of herbs during pregnancy, with infants or with prescription drugs.
Keep out of reach of children.