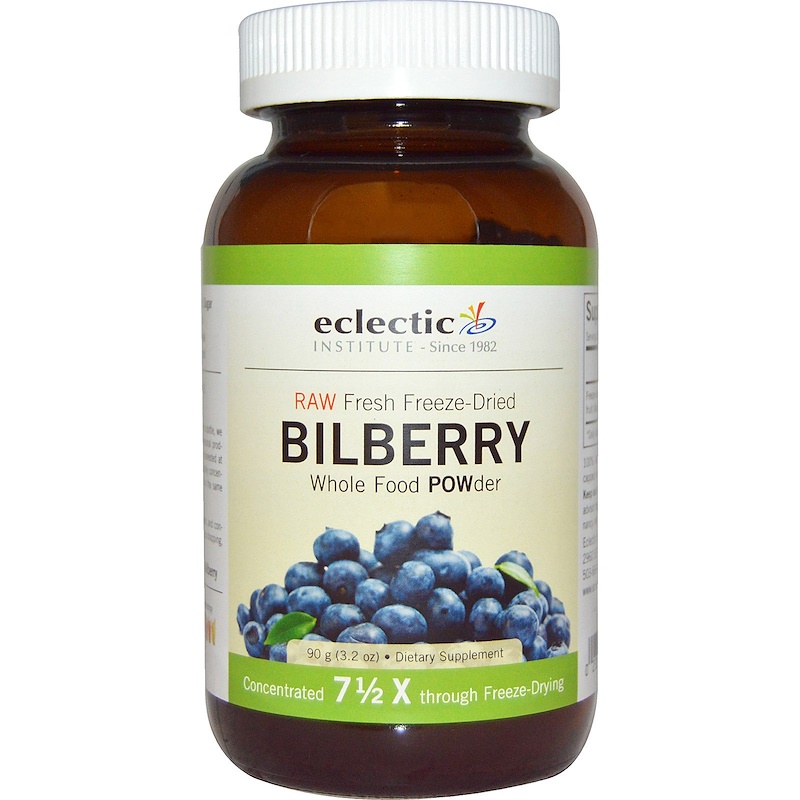 Description
Since 1982
Raw Fresh Freeze-Dried
Dietary Supplement
Concentrated 7 1/2 X Through Freeze-Drying
Non GMO
Raw, Vegan
Grain/Soy/Dairy-Free
Freeze-Dried
No Added Sugar
No Fillers
Sustainable
Wildcrafted
Eclectic's POWders (Plant Originated Wellness)
Simply while, raw, fresh freeze-dried plants.
We Start and End with Whole Herbs – From farm to bottle, we use naturopathic wisdom and innovative processes to create exceptional products. We organically grow or sustainably wildcraft herbs that are harvested at peak potency, and then freeze-dried in-house. Freeze-drying naturally concentrates by removing only the water, leaving the plants' nutrients in the same balance as found in nature.
Whole Food Nutrition – Micronized for easy assimilation, and containing all the natural goodness of the whole plant. No washing, no chopping, no cleaning required – just add to water, juice or food.
2 tsp of freeze-dried bilberry = 15 tsp of fresh bilberry.
Suggested Use
Fill container with 8 oz water/juice
Add 2 tsp of powder, shake well
Drink and enjoy 1-3 X per day.
Can also be added to smoothies, dips, yogurt or other foods. Drink extra water while consuming this product.
Warnings
This product is best stored tightly capped in the refrigerator after opening.
Keep out of reach of children. Consult your health care advisor regarding the use of this product during pregnancy, with infants, or with prescription drugs.