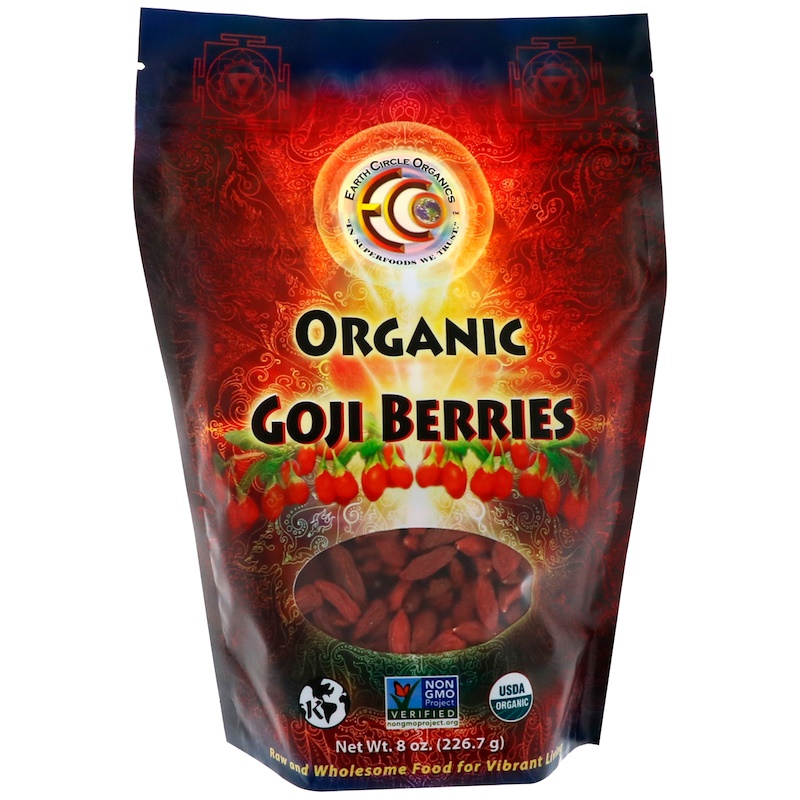 Description
In Superfoods We Trust
Kosher
Non-GMO Project Verified
USDA Organic
Raw and Wholesome Food for Vibrant Living
Vegan
Raw
Certified Organic by Organic Certifiers, Inc.
Tibetan Plateau Organic Goji Berries
Traditional Fruit of Ancient China and Tibet
No Preservatives or Additives
Rich in Antioxidants Vitamin A
Good Source of Iron & Vitamin C
Earth Circle Organics Goji Berries are a small, sweet berry with a unique flavor. Grown in the remote, pristine Tibetan Plateau, traditional East Asian cultures have revered this fruit for thousands of years.
ECO raw Goji Berries have been minimally handled, with reduced application of heat in order to preserve living elements in this natural Superfood. You can add them to smoothies or trail mix, and sprinkle them over cereals, salads and desserts. If you've never tried these goji berries, now's the time. The word we hear most often to describe them: "Amazing!".
Earth Circle Organics' commitment is to share globally sourced organic and wild Superfoods of the finest quality. We partner with producers who are dedicated to their local communities and sustainability. Your purchase of ECO products supports thousands of organic family farms around the world.
Warnings
This product contains a chemical known to the State of California to cause birth defects or other reproductive harm.