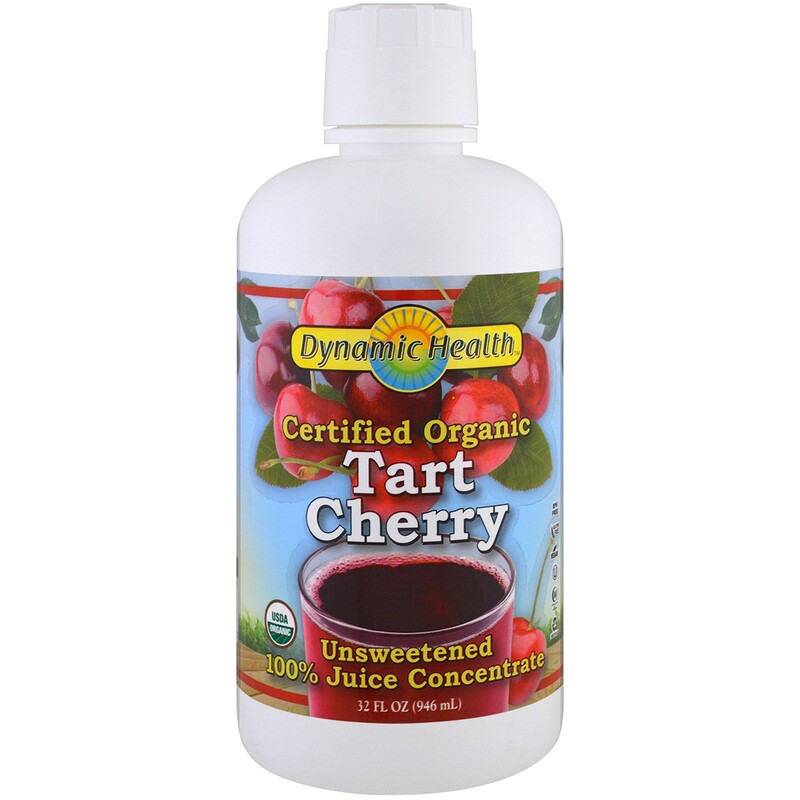 Description
USDA Organic
BPA Free
Gluten Free
Vegan
Halal
Where Health & Flavor Meet!
Certified Organic by Organic Certifiers
Dynamic Health Tart Cherry Juice Concentrate with no sweeteners, preservatives, or other additives. Tart Cherries contain a nutritional goldmine of phenolics, which are naturally occurring plant compounds. The main type of phenolic in cherries are anthocyanins.
Suggested Use
Serving Size 2 tbsp (30 ml) of Organic Tart Cherry 100% Juice Concentrate. May be mixed with water, seltzer, juice or a beverage of your choice.
Nutritious Suggestions: Ideal for tropical smoothies, fruit cocktails and as a mixer. A delicious, natural topping for yogurt, ice cream, fruit, pastry and dessert.
Other Ingredients
Organic certified tart cherry juice concentrate.
Warnings
Store in a cool, dry, dark place. Stated levels valid only while product is unopened and properly stored.
Natural ingredients in this product can vary the color, taste and consistency from batch to batch. This does not affect potency or quality.
Shake well before using. Refrigerate after opening.