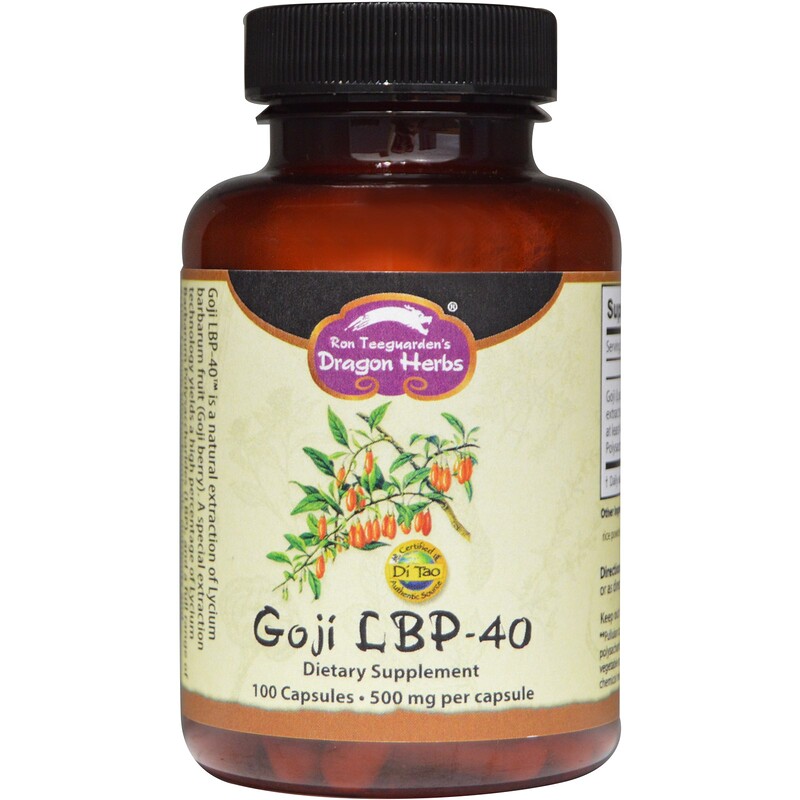 Description
Di Tao – Certified Authentic Source
Dietary Supplement
Goji LBP-40 is a natural extraction of Lycium barbarum fruit (Goji berry). A special extraction technology yields a high percentage of Lycium Barbarum Polysaccharides (LBP), and a full range of active Lycium phytochemicals, nutrients and co-factors.
Suggested Use
Take 3 capsules, 2 times per day or as directed by a healthcare provider.
Other Ingredients
Vegetarian capsules**, rice powder.
**Pullulan caps – 100% natural, water-soluble polysaccharide produced through a fermentation process; vegetable origin; non-GMO; no starch, preservative or chemical modifications; gluten free.
Warnings
Keep out of the reach of children.