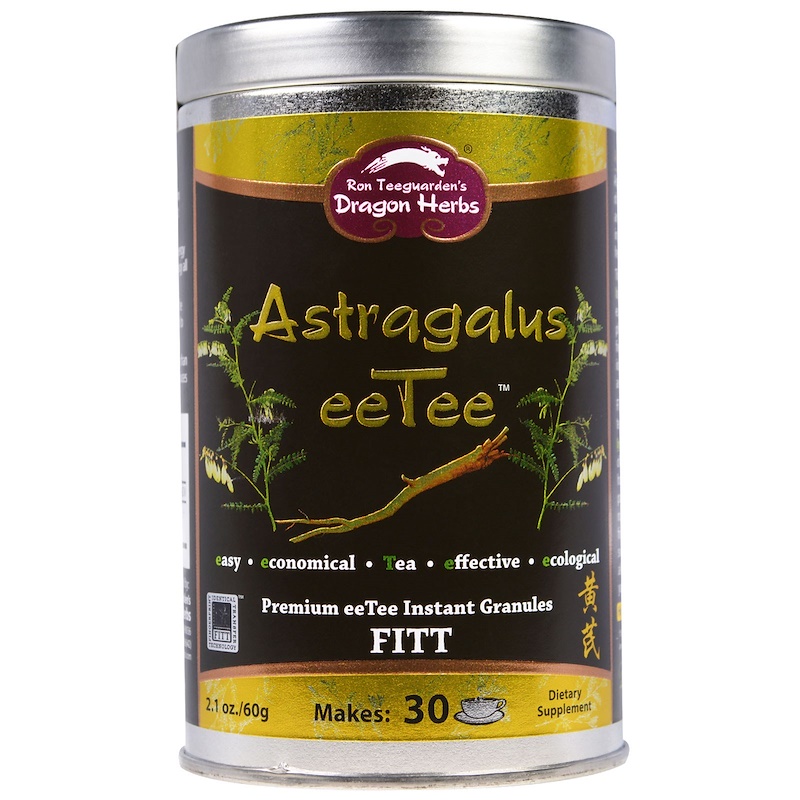 Description
Easy – Economical – Tea – Effective – Ecological
FITT – Fingerprint Identical Transfer Technology
Makes 30 Cups
Dietary Supplement
Enjoy with Ease!
Astragalus Root – Astragalus membranaceus
Astragalus is said to strengthen the primary energy of the body. It strengthens metabolic, respiratory and eliminative functions. It is also one of the most important double directions immune modulating herbs in the world.
This product is produced by FITT, Fingerprint Identical Transfer Technology. This proprietary extraction technology captures the original phyto-chemical profile of a botanical (the plant's fingerprint) and transfers it safely and almost identically into the final extract, preserving the aroma, color and taste of the plant perfectly.
FITT is a raw extraction, with the entire process temperature controlled under 104ºF.
Astragalus eeTee is truly eextraordinary in many ways!
Easy – Astragalus eeTee dissolves clear in seconds, even at room temperature. Just scoop, stir and serve.
Economical – Less raw materials, less energy consumption, ecological water technology all contribute to a lower cost.
Effective – With FITT, 95-98 of all of the plant's active ingredients are transferred to the eeTee extract.
Ecological – FITT uses 33% less energy than traditional extraction methods and produces 1/10 the waste of home brewing.
Suggested Use
Add 2 g (approximately 1 teaspoon) of Astragalus eeTee powder to 2-3 oz. of water, hot or room temperature, stir or shake until powder completely dissolves. For iced tea, use room temperature water to dissolve the powder first then add ice. You may flavor the tea with sweeteners, fruits, or herbal tinctures. You may also adjust the amount of Astragalus eeTee to your liking. 1-4 servings per day.
Warnings
Highly hydrophilic. Keep the inner bag tightly closed at all times.