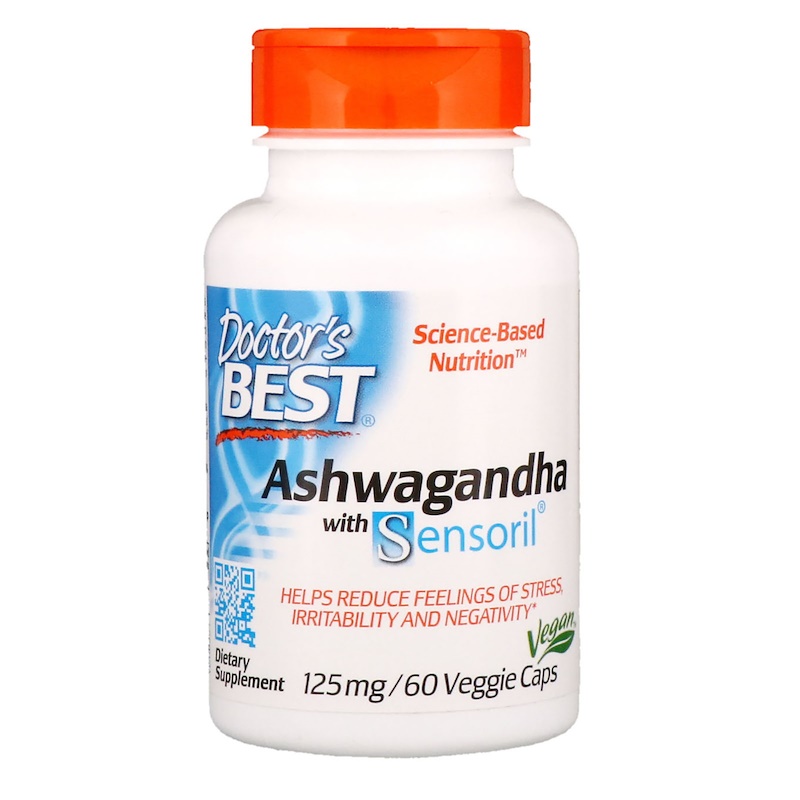 Description
Plant Wisdom
Science-Based Nutrition
Dietary Supplement
Powerful Stress Fighter
Vegan
Non-GMO and Gluten Free
Humans have traditionally relied on the sophisticated chemistry of plants for health and healing. Doctor's Best Plant Wisdom supplements are developed by optimizing the earth's best healing plants. Best Ashwagandha Featuring Sensoril is the most scientifically validated preparation of the renowned Ayurvedic superplant Withania somnifera. Sensoril is a clinically proven Ashwagandha extract, produced without using chemical solvents and containing a superior profile of bioactive withanolide glycosides.
Reduces feelings of stress, irritability, negativity
Helps with forgetfulness and alertness
Supports energy and healthy sleep patterns
Suggested Use
Adult Use: Take 2 capsules with food, preferably in the morning. For added benefit take another 2 capsules with food at any time, or more, as recommended by a nutritionally informed physician.
Other Ingredients
Cellulose, modified cellulose (vegetarian capsule), magnesium stearate (vegetable source), maltodextrin.
Contains nothing other than listed ingredients