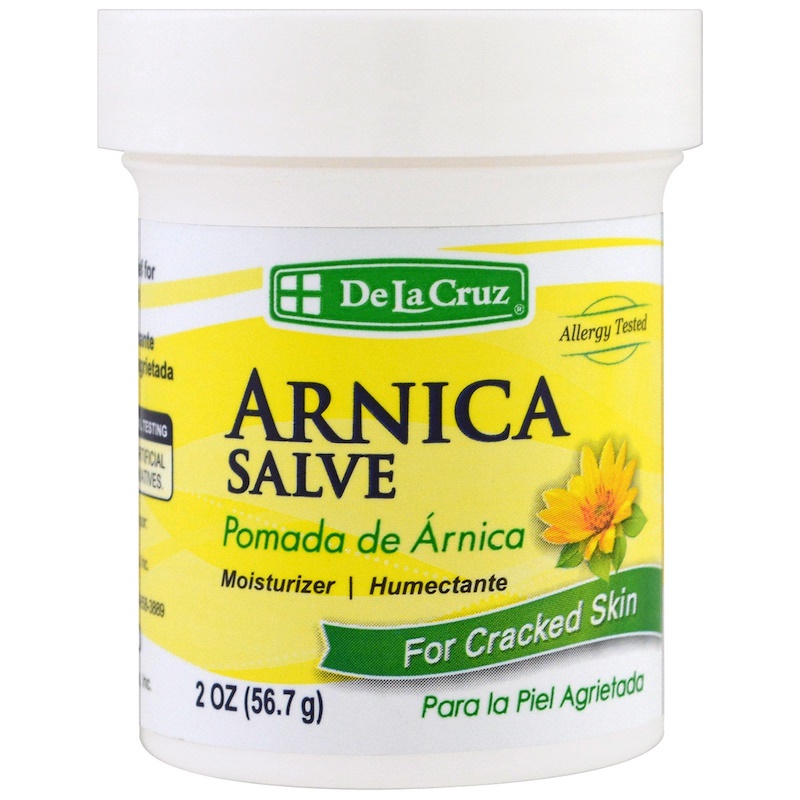 Description
For Cracked Skin
Non-Irritating
Allergy Tested
Moisturizer
De La Cruz Arnica Salve is a moisturizer for dry and cracked skin. This formula contains Arnica montana flower extract and other natural ingredients that help maintain healthy skin. De La Cruz Arnica Salve has been allergy tested and does not contain preservatives, artificial colors or artificial fragrances.
Suggested Use
Apply liberally several times daily or as needed to the hands, feet, knees, elbows or other affected areas.
Other Ingredients
White petrolatum, paraffin wax, mineral oil, myroxylon pereirae (balsam peru), methyl salicylate, arnica montana flower extract, matricaria recutita (chamomile) flower extract, melaleuca leucadendron cajuputi (cadjeput) oil, eucalyptus globulus (eucalyptus) oil, gaultheria procumbens l. (wintergreen) oil, heterotheca inuloides flower extract.
Warnings
Keep out of reach of children.
For external use only.
Avoid contact with eyes and mucous membranes.<