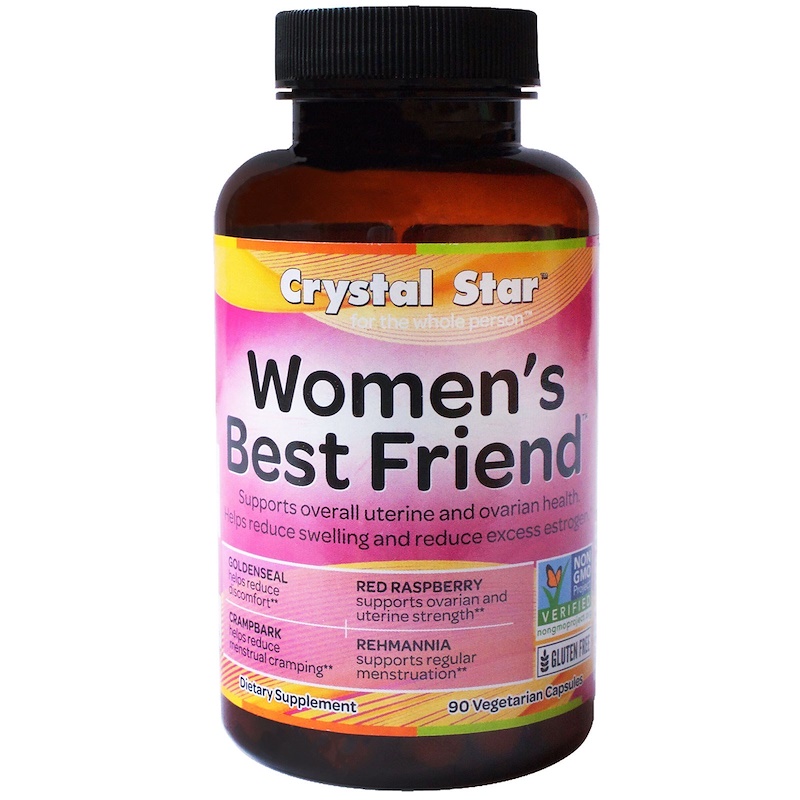 Description
For the Whole Person
Since 1978
Gluten Free
Dietary Supplement
Plants Rule
GMP Quality Assured
Supports overall uterine and ovarian health. Helps reduce swelling and reduce excess estrogen.
Goldenseal – Helps reduce discomfort
Crampbark – Helps reduce menstrual cramping
Red Raspberry – Supports ovarian and uterine strength
Rehmannia – Supports regular menstruation
For over 35 years, it has been my goal to help you feel better safely and naturally. Formulated by myself, Crystal Star Products are the best choice.
Linda Page, PH.D, Traditional Naturopath
Suggested Use
Take 2 capsules, 3 times daily for 2 months. Then, 2 caps, morning and evening for 1-2 months. Rest one month before resuming if needed.
Other Ingredients
Certified organic rice concentrate and vegetarian capsule (vegetable cellulose and water).
This product has been manufactured at a GMP registered facility certified by the NSF (The Public Health and Safety Company).
Warnings
Do not use if the tamper proof seal is damaged or missing. Do not use under the age of 18. Do not use if pregnant or nursing, Consult a health care professional prior to consumption if you have any pre-existing medical conditions or are taking any prescription medications.
Keep out of reach of children.
Store in a cool dry place (59-86ºF).