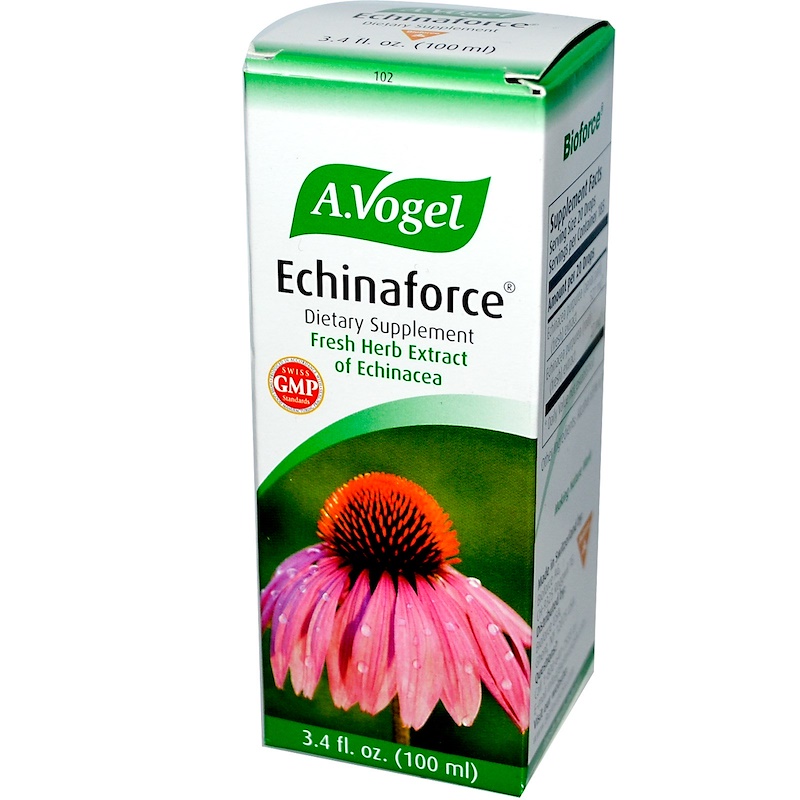 Description
Dietary Supplement
Swiss GMP Standards
Making Nature Work
Fresh Herb Extract
Organic Cultivation Certified by Bio-Suisse
Supports Healthy Immune Function
Cultivation with a Conscience
Organically Grown
Like Fresh Herbs in a Bottle.
Organically grown from our own herb cultivations by our own herbalists.
Bioforce uses a unique process-extracting from fresh herbs, not dried. Fresh herbs are harvested at their prime and processed within 24 hours before they can dry out.
Special extraction process guarantees a maximum of important fresh elements inherent in each herb.
Suggested Use
Adults: 20-25 drops
(Children from age 2: 1 drop per year of age) in small amount of water 3 times a day.
Other Ingredients
Alcohol 65% v/v.
Exclusive A. Vogel Formula
Manufactured according to Swiss Pharmaceutical Good Manufacturing Practices
Standardized
Test before, during and after processing guarantee uniform quality and purity.
Contains organically grown herbs
Special dispensing insert guarantees accurate measurement and helps prevent contamination
No pesticides, insecticides, fungicides or chemical fertilizers.
Warnings
Shake well before using.
If pregnant or nursing a baby, seek professional advice before using this product.
Safety Seal Bottle. If ring at bottom of cap is missing or broken, do not use!
Keep out of reach of children.